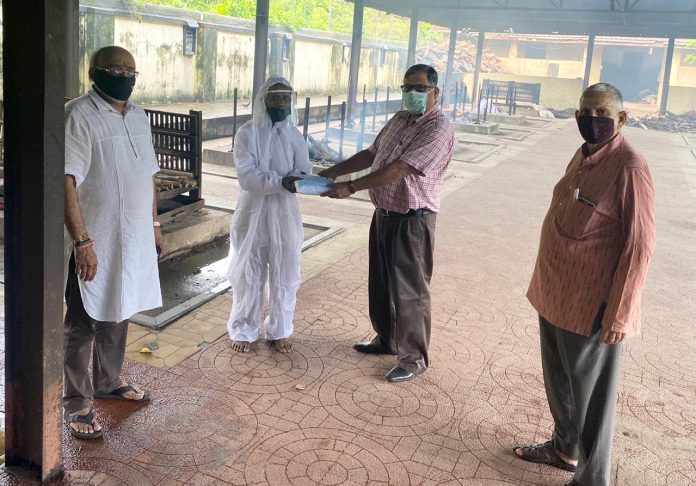 Margao: Goa BJP's Medical Cell has distributed two  reusable polypropylene PPE to the caretaker of Mathgramasth Hindu Mahasabha crematorium at Margao-Goa.
The crematorium will be handling final rites of the patients who succumb to COVID-19 infection.
The incharge of Cell Dr Shekhar Salkar said that it  also include two face shields and also 100 disposable mask  for his otherwise use.
"This reusable PPE needs to be dipped in  0.5% sodium hypochlorite solution and than washed with soap," he said.
Present on the occasion Mr Bhai Naik and Mr Narayan Phondekar trusty of the crematorium.
Bhai Naik expressed thanks to bjp medical cell for handing over two sets of reusable ppe.
Salkar said "I am extremely happy to see smile on the face of caretaker when he wore the ppe. This type of activity gives happiness that we could be some help to the people who deserves to be helped."