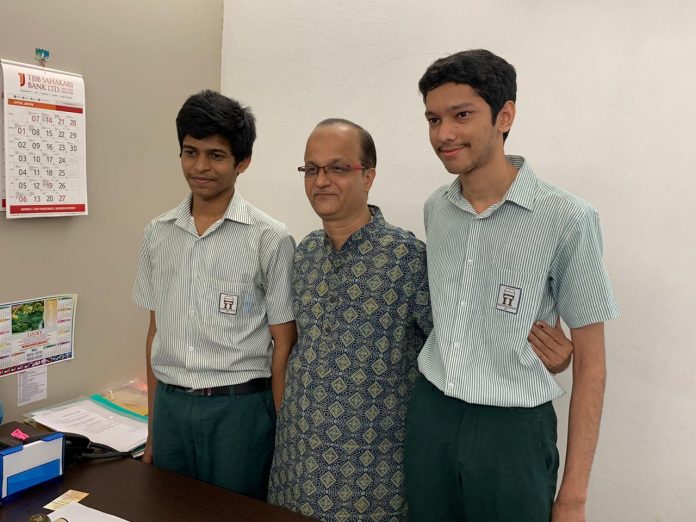 Bambolim: Goa-based Aryan Mushtifund Higher Secondary School's two students have managed to make it big for  Kishor Vaigyanik Protsahan Yojana(KVPY) with two of its students clocking 27 and 31 all India rank.
Deep Desai has scored 27 all India ranking, creating a record for Goa, while Jayprakash Gurav stood 31. The results were announced yesterday.
Aryan HSS Principal Vyankatesh Prabhudesai said that it is encouraging that several students from Goa are topping the ranks in competitive exams.
The school has eighteen scholarships in last six years creating new records every time.
Prabhudesai said that the school has one of the best team which include mentors who select cream of students and train them for their future career.
READ SOME RELATED NEWS
https://dev.goanewshub.com/hssc-results-to-be-declared-on-april-30/