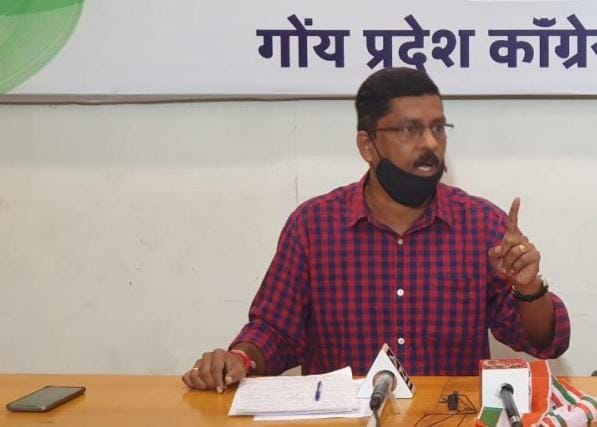 Panaji: Goa Pradesh Congress Committee (GPCC) general secretary Amarnath Panjikar on Wednesday criticized chief minister Pramod Sawant for observing vigilance week. Slamming the chief minister Panjikar said that CM is observing vigilance week when corruption reeks right under his nose. Also present for the press conference were spokesperson Vithu Morajkar and Ejidore Fernandes Pernem Block President.
"Satarka Goi Samruddh Goi is the motto of chief minister which is an irony to government of Goa because CM runs a defective government  who does not speak about a single corruption case even during Vigilance week" Panjikar said.
"Goa Lokayukata has 21 corruption cases but CM refuses to talk about these because his own kith and kin are involved in corruption cases," Panjikar said.
He went on to say that government bureaucrats do no not co-operate with BJP in their fortune making program hence CM is being vindictive towards them.
"Today BJP is harassing these public servants. CM should come clean and initiate investigations in Beach cleaning scam, Cyber age scheme scam, Labour scam," Panjikar opined.