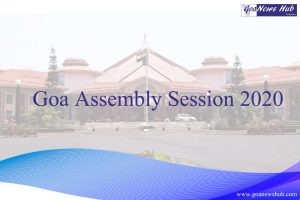 Porvorim: Speaking during the motion to congratulate Governor for his speech on the floor of the House, NCP MLA Churchill Alemao expressed his oppose to proposed sewerage treatment plant at Colva beach.
Alemao claimed that the plans were made to release the sewerage in the Sea. He said that he will never allow such a plant which spoils the beauty of iconic beach.
The NCP MLA also said that it was told that National Green Tribunal has approved releasing of the pipeline in Sal River.
The motion to thank Governor was moved byGlenn Ticlo, Joshua D'Souza and Alina Saldanha.
The amendments to the motion were moved by   Digambar Kamat, Ravi Naik, Aleixo Reginaldo, Vijai Sardesai, Jayesh Salgaonkar, Rohan Khaunte.