Panaji: The Covid-19 pandemic clinched to the whole world, not sparing even the litigants, lawyers, judges and the administrators of justice. However, they are getting accustomed to the new ways of advocacy. What we must not forget is that the coronavirus has the potential to recalibrate India's judiciary. The crisis can also be an opportunity but only if we have the political will and an action plan to digitalise the courts, from bottom to the top while keeping in mind the already overburdened judiciary
Goa News Hub asked young advocates on how they are coping up amidst pandemic.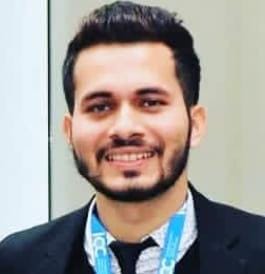 Adv Elton Furtado
Talking to GNH, Adv Elton Furtado says that he finds work from home convenient. "I've been working from home since the lockdown and go to the office only once or twice a week when necessary. Drafting work can easily be done from home and office visits are mostly to meet clients or to bring and drop off files which are needed for either court hearings or drafting purposes," inferred Furtado. 
Commenting on ways to improve employment of young lawyers during these challenges Adv. Elton said, "One of the ways is to appoint many young advocates with some years of experience as Commissioners to record evidence since 'trial' is probably the lengthiest stage of every suit/case and eats up a lot of time of the courts. However, these young advocates definitely need to be trained to be efficient Commissioners."
Adv K Krubeshwaran
K Krubeshwaran who recently received his Sanad, believes the main difference before and after pandemic is that office environment isn't the same and neither the courts are functioning normal like before, the exposure of actual advocate practice is lost. 
"During any virtual hearing unlike physical hearing there are several additional aspects to be checked onto right from the internet connectivity to backdrop from where we appear online for hearing to how audible both sides are to the battery-life of the device used to connect online like laptop/mobile etc. to even the constant power fluctuation disconnecting the flow of hearing," concluded Krubesh.
Adv Harshal Desai
While there is mass retrenchment of workers and unemployment in Goa, markets are down and employees are working at minimum salary interestingly, lawyers' situation is not any different Adv Harshal Desai a young budding lawyer reckons, "Not just young lawyers but considering the legal fraternity as a whole, the income has affected of every single lawyer. Prolonging adjournments, sudden court closures and delay has affected the fee payments." 
Adv Desai pointing out Alternate Dispute Resolution system believes dispute can be resolved outside the court too. Which is a much faster and efficient way of resolving a dispute, he said 
Adv Bernard Fernandes
Adv Bernanrd Fernandes spoke about how advocacy is getting back on track "For the first few months income had dipped, but now our income is pretty much stable."  "The pandemic has not affected us much, as we still are drafting and filing the same amount of matters, it's just that now we have to take appointments to file physically and the high court asks for scanned copies for urgent matters. Video conferencing has become the norm and we are adapting to it," Adv Fernandes said.
IN BOX
"Young lawyers especially should widen their scope. Litigation is not the only way to resolve conflicts. Alternatives are also being practiced in recent times. Young lawyers in Goa should try those- Adv Harshal Desai"