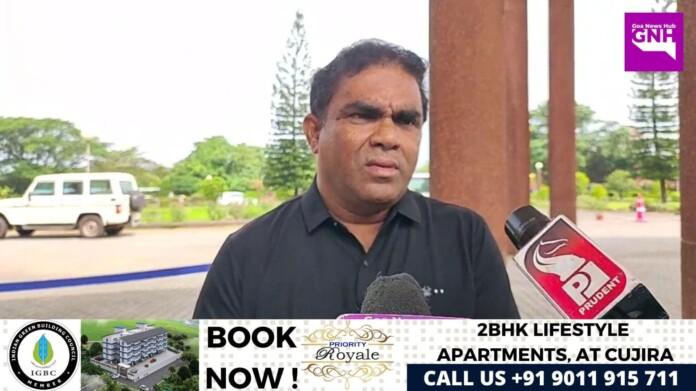 Porvorim: AAP MLA Cruz Silva has said that he would be filing complaint with the Speaker against the video which has tried to misrepresent his opinion expressed on the floor of the House.
Silva said that his statement on Chhatrapati Shivaji Maharaj was misrepresented by cutting a part of the video and posting it on social media. "This is not right. They should have carried the entire video. I will file a complaint with the Speaker about it," he said.
Silva said that he has studied Chhatrapati Shivaji Maharaj in his school curriculum and has been hailing him. "I had said that rather than wasting funds on the event, government should spend to protect the heritage structures that reflects the heritage of Shivaji Maharaj," he said.