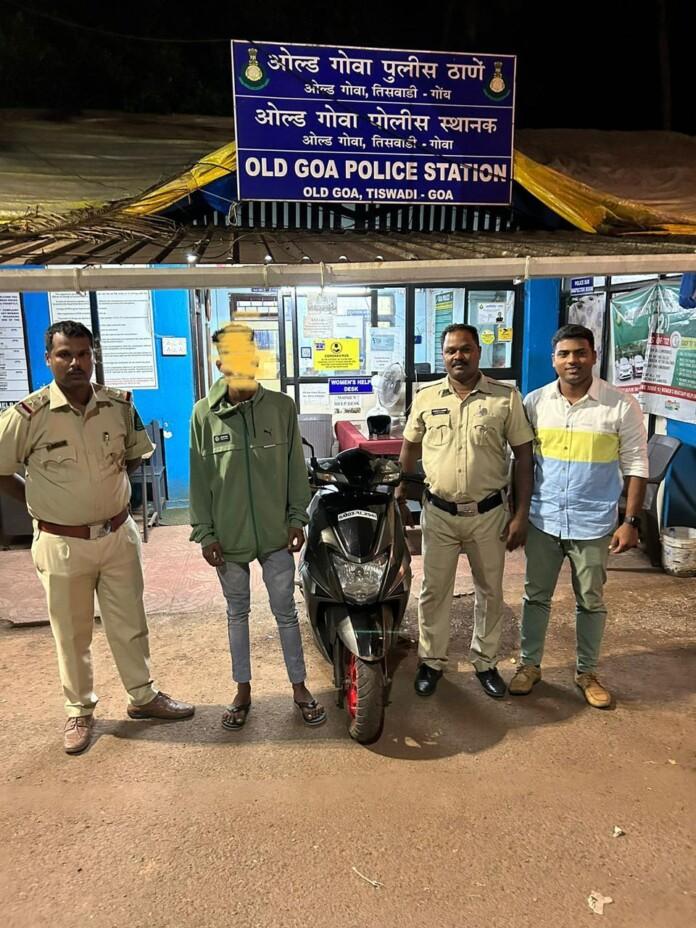 On 14/11/2023, one video was viral on social media in regards to stunt on scooter by one youngester on the service road which was telecasted to be at Merces village, Old Goa.
Upon instructions from SP North, Old Goa police conducted enquiry in this matter, traced the vehicle which is make TVS Ntorq colour TOP FROST registration num GA-03-AL-2941 which is registered at Mapusa in the name of one Miss Korgaonkar. Enquiry conducted with the owner of the scooter who totally didnot co-operateand didn't reveal the name
Old Goa Police with the intelligence and sources traced the rider which was identified as Mr. Sahil s/o Santosh Bhaidkar r/o Bastorda, Mapusa and the said rider confirmed the said stunt at Green Park to Tarir Service road at Guirim, Mapusa. Accordingly the Said scooter and the rider is being handed over to Mapusa to register offence through District SP Shri Nidhin Valsan.
Such acts are considered to be endangering other human and self life, also rash and negligent act