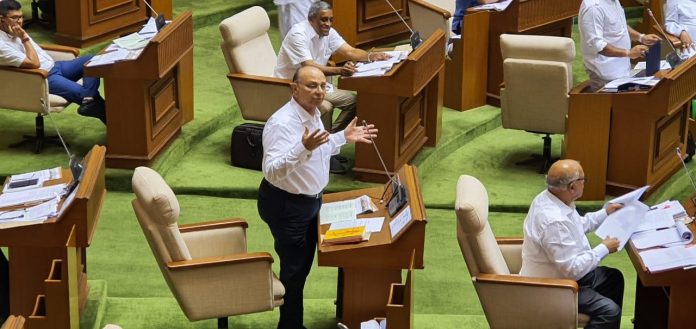 Porvorim: Asserting need to take steps to prevent spread of coronavirus in Goa, former Chief Minister Pratapsingh Rane told the House that "we should not die like flies."
Rane was addressing the house during ongoing Assembly session during motion to thank Governor Satya Pal Malik for his address.
"We want to know what steps have been taken by health department to prevent spread of coronavirus in Goa. We don't want die like flies, like people in China" said Rane, a Congress MLA representing Poriem Assembly constituency.
Incidently, State health minister Vishwajit Rane is a son of Pratapsingh Rane.
"Let us take immediate care (to ensure that the virus is not spread). Health department should be active," the former CM said.
"Most of our people are out (traveling). They travel abroad. We should prohibit the people from traveling to these (coronavirus affected) countries," Rane said.