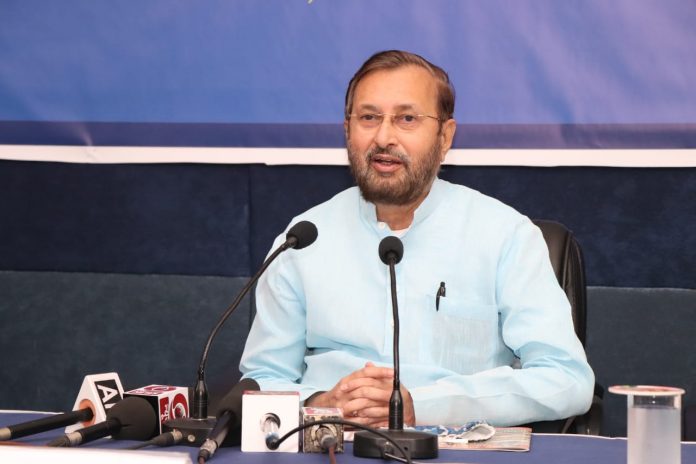 Panaji: Union Minister for Environment, Forest and Climate Change Prakash Javadekar refused to comment on ongoing controversy around diversion of Mahadayi river water by neighbouring Karnataka.
Javadekar said that the matter is before the Courts and he would not like to comment anything on it.
"The matter is before the Court. CM will answer the questions on it. There is nothing which is pending with us (ministry) on the issue," the minister said, even as reporters questioned him over centre's silence on Karnataka diverting the water.
Goa and Karnataka are having dispute over the diversion of Mahadayi river water. Inter State Water Dispute Tribunal had distributed share of the water, which was challenged before the Supreme Court by Goa, Karnataka and Maharashtra states.
The media reports had claimed that Karnataka was illegally diverting the in-basin water despite petition pending before the Supreme Court.