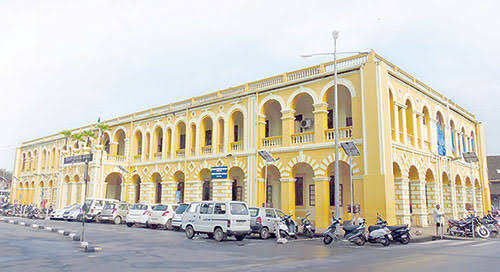 Panaji : The Shadow Council for Margao has challenged and given the Margao Municipal Council a time of 6 more months to streamline the operations at the Sonsodo plant with respect to the accumulated waste inside the shed and the daily wet waste delivered to the Sonsodo plant
This is nothing but a sincere bid to instigate the Margao Municipal Council to get into action instead of making periodic announcements without results, SCM convenor  Savio Coutinho stated.
Coutinho informed Goa News Hub that SCM is compelled to throw this challenge to the Council and its mentors specifically, on account of the outbursts of the Council, against citizens who visited Sonsodo and offered assistance to manage the operations at Sonsodo voluntarily.
"The remarks of the Goa Forward MMC Ex Chairperson Pooja Naik that the citizens should not enter the Sonsodo dumpyard without the written permission of the Council, revealed that they were disturbed on being exposed that even after spending over 30 lakhs per month on Contractor's/worker's for segregated waste collection, the waste that reached the plant was in a terribly mixed state, which hampers the smooth processing thereafter, and eventually leading to huge quantity of piled up waste", lamented Coutinho.
SCM alleged that It is utterly disturbing to note that a whooping 4.50 crores ( for 15months from May 20 to July 21 @ 30 lakhs per month) was spent on Contractor's/workers for segregated waste collection.  And finally what we find at the plant is un processable mixed waste. It may be recalled that similar type of waste which was lying in the Fomento plant was handed over to the Bio Remediation Contractor, who billed the Council for 85 lakhs for the said work.
"We have serious apprehensions that this is deliberately done to give additional work to the Bio Remediation Contractor, at the cost of public funds", concluded Coutinho.