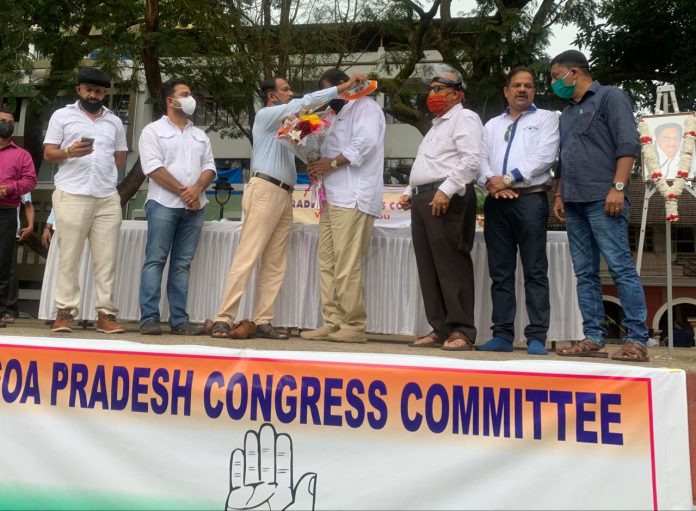 Panaji: Rudolf Fernandes, son of Victoria Fernandes (Mami), formally joined the Goa Congress party on Sunday. Present for the function were Leader of Opposition Digambar Kamt, Goa Pradesh Congress Committee (GPCC) president Girish Chodankar, Amarnath Panjikar, Janardhan Bhandari, IYC president Varad Mardolkar, North Goa president Vijay Bhike and other digantories. Sultana DeSouza presented Rudolf with a bouquet of flower to welcome him in the party.
Speaking at the function Digambar Kamat said, "Mami has her followers not only in St.Cruz but all over Goa. Mami would be really happy to see Rudolf join Congress."
"2022 Goa will see the dawn of Congress party as it will have maximum seats leaving no chance for BJP," said GPCC president.
Rudolf Fernandes while addressing the gathering at Azad Maidan reckoned that BJP has looted the people at centre and state. "PM declared twenty lakh crore package for people but people saw no relief during these difficult times. Goa government looted people by increasing electricity bills. I have joined Congress party as it is a party for the poor which believes in secularism," said Rudolf.