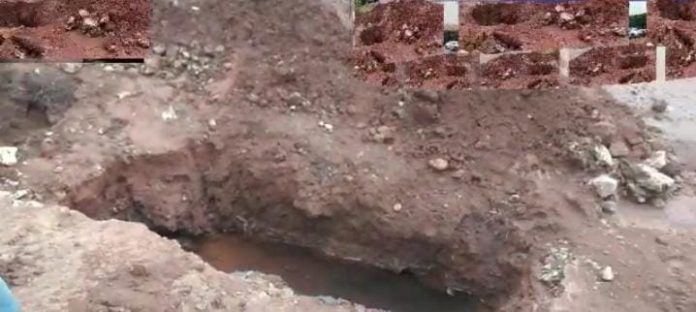 Sanguem: Public Works Department's Junior Engineer Sagar Kolambkar's inefficiency has put the people living in and around Netravali area into difficulties.
The Engineer has been often found absent on duty in the office while his immaturity to handle the post he has been given is leaving the people in problems.
The locals complaint that the engineer has failed to provide any redressal to the issues raised by locals. The pot-hole ridden roads and irregular water supply are indication of his inefficiency.
The Engineer is also learnt to have failed to convey the issues to his seniors in the department due to which there has been a disconnect between the people in the area and the government.
When contacted, Kolambkar, who has been paid from the state coffers, refused to comment anything while avoiding the camera.
The people have warned of a massive protest against the Engineer, if he is n ot shifted out of the Sanguem jurisdiction, and a new efficient person is replaced in his position.