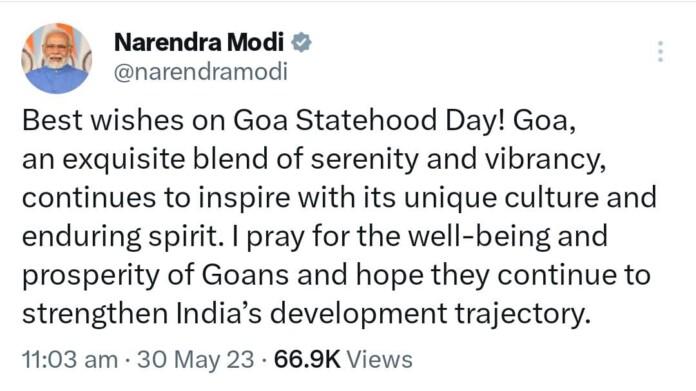 Panaji: Prime Minister Narendra Modi on Tuesday wished Goa on its statehood Day.
The PM tweeted "Best wishes on Goa Statehood Day! Goa, an exquisite blend of serenity and vibrancy, continues to inspire with its unique culture and enduring spirit. I pray for the well-being and prosperity of Goans and hope they continue to strengthen India's development trajectory."
Goa attained Statehood on May 30, 1987.