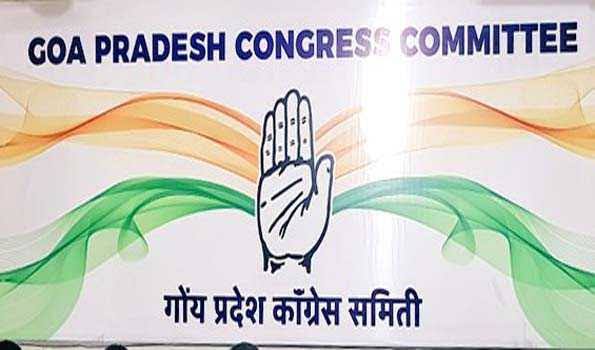 Panaji – Arrogance & Insensitivity of the BJP Government led by Dr. Pramod Sawant has now reached the peak. People of Goa will soon remove the Power Plug of this corrupt and anti-people Government stated GPCC General Secretary Amarnath Panjikar.
He was reacting to the statement of Power Minister Nilesh Cabral who had said that People who are opposing Mollem Project should disconnect their power connections.
BJP Government at the Centre under Modi-Shah duo is pressurising the Chief Minister Dr. Pramod Sawant to facilitate the double tracking of railway tracks to benefit their Crony Capitalists friends.
The Chief Minister and all his Cabinet Colleagues as well as the Party Office Bearers are offered huge amounts by these Crony Capitalists to support the three projects passing through Mollem Wildlife Sanctuary causing heavy destruction to nature claimed Amarnath Panjikar.
Power Minister should first come out with a detailed report on actual power consumption requirement in the State giving breakups of domestic, commercial and industrial consumption. People of Goa also need to know what action the government has taken to stop power thefts in Goa stated Amarnath Panjikar.
BJP Government is allowing big industrialists to go scot free with non-payment of bills, but on the other hand they are harassing the common man for delay in their home power bill payments knowing fully well that Covid Pandemic has resulted in collapse of household budgets.
Nations economy collapsed completely because of unplanned and failed nationwide lockdown announced by PM Narendra Modi. It is now the responsibility of the BJP government to compensate the people. BJP Government has no right to blame the people stated Amarnath Panjikar.
Congress Party will continue to be the voice of the people and will continue to oppose any such project which will cause environmetal damage to the State.
Amarnath Panjikar
General Secretary – GPCC