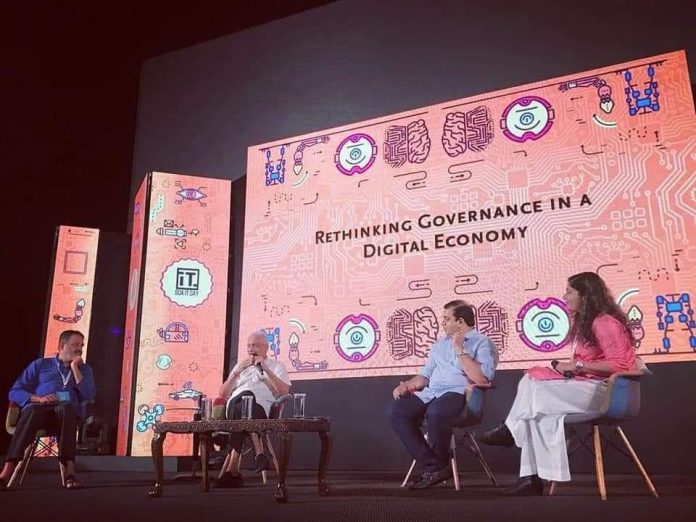 Panaji: If there was enough opportunities, the Mangeshkar family might not have migrated outside Goa, State chief minister Manohar Parrikar said.
Parrikar was referring to Goa as a huge pool of talent, which always needed opportunity.
"Goa has huge talent. You take any field, whether it is art, science, armed forces, such a small place has produced talent beyond its strength," the chief minister said during the opening function of Goa IT Day held in Panaji.
"Only the opportunities are required, otherwise we would have Mangeshkars staying in Goa. Might be they had to migrate because opportunities were lacking," Parrikar said referring to the legendary family of late Deenanath Mangeshkar.
The chief minister said that the State government currently is working to ensure that the talent in Goa gets its right place within the state.
"We have lot of IT talent (from Goa) in Bangalore or Pune. We need to have reverse brain drain for the state. My target is let my talent stay in the state and develop the state and become industrial as well as IT hub with positive mind frame," he said.
" When you don't get proper opportunities you tend to go into negative mind frame, this is good opportunity to reverse the negative into positive mind frame," he said referring to the Information Technology policy that would be formally unveiled by Union minister Ravi Shankar Prasad tomorrow.
Parrikar said that he always dreamt of Goa becoming IT power hub. "In fact I was instrumental in starting the IT department," he said.
"I designed a scheme called cyber age. Now computers, giving laptops to students has become a part of political agenda for everyone. But when there was no one to thought of it, Goa was the first state where laptops were given to the students of eleventh standard at a nominal fee of Rs 500," Parrikar stated.
The chief minister said Cyber Age scheme was like showering the students IT logic.
"Goa has a capacity (to grow in IT field). Though it is  a small state, we have a dispora of which is probably more than one or two crores of people," he said.
"State has only 15 lakh population, there would be a crore and half Goans around India and some 2 lakh around globe," he added.
Speaking about IT policy, Parrikar said that the policy has worked out arrangement by which all the bureaucratic red tapism is virtually brought down to a small component.
"If someone has promised something has to be delivered to him in reasonable time, reasonable energy and with less hassles. The policy ensures many of these things," he said.