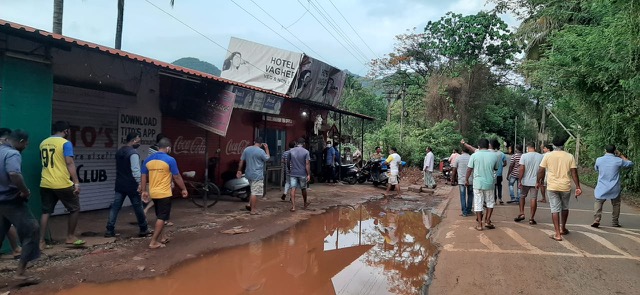 Keri: In the wake up of increasing cases in the state, Villagers of Keri Sattari have voluntarily planned for lockdown on the entire village for four days. This lockdown will follow stringent curfew restrictions through self-isolation while ensuring smooth movement of essentials.
The self-isolation exercise will begin from Monday which will continue for four days, "as we got information about one villager tested positive for Covid19 and which reside in the nearby village of Morlem, we youngster from Keri village approached village Panchayat members and have decided to go for a complete lockdown of village and self-isolation, all the commercial activities within the village will be closed. But the vehicular moment will be on as Goa – Karnataka road passes through Keri village, but we won't allow any vehicles to stop in our village". said a prominent citizen Devendra Gawas.
He further said that essential services will be open and Government servants working in essential services like health and Police will be attending their regular duties but employees from the private sector have decided not to attend their regular duties for this four days. And depending on the situation we will decide whether to extend lockdown or not, he added.