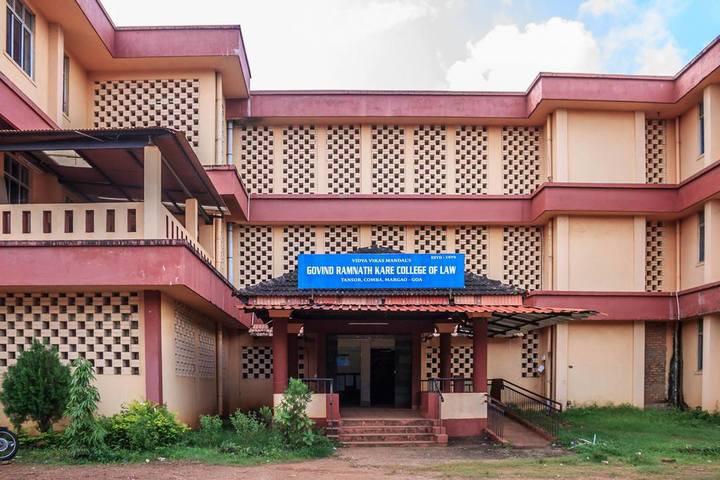 Margao: VVM's Govind Ramnath Kare College, Margao-Goa has been recently ranked at No. 10 at the Ranking of Top Outstanding Schools of Excellence by the CSR-GHRDC Law Schools Survey 2022 based on Admission, Curriculum and delivery system, including Teaching-Learning, Infrastructure, Placement, Faculty, research Consultancy and Results.
          The Survey of Law Schools of the Competition Success Review (CSR) is among the reputed national surveys in which leading institutions participate. In respect of Legal Education, CSR classifies Law schools into different categories like To Supreme Law Schools, Top Leading Law Schools, Top  Leading Law Schools of Super Excellence, Top Eminent Law Schools etc.
          Kare Law College offers the 5-year BALLB, LL.B Degree undergraduate programmes, the LL.M. postgraduate programme and the doctoral degree programme and was accredited and awarded B++ Grade with CGPA of 2.78 on a 4.0 point scale by National Assessment and Accreditation Council (NAAC) and is the only institution offering legal Education with CGPA over above 2.75 in the State of Goa.