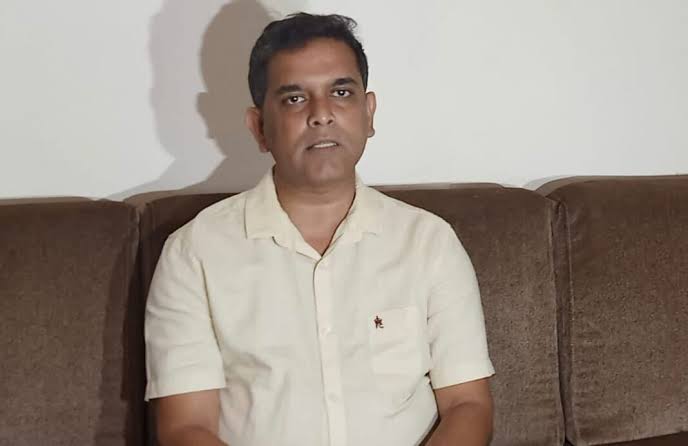 Panaji: Scoring over the early bird advantage, Aam Aadmi Party (AAP) has positioned itself to enter into direct fight with parties like BJP, Congress and TMC in at least 21 assembly constituencies. Sources in the party claimed that AAP will announce name of Amit Palekar as CM face, soon.
EARLY BIRD ADVANTAGE
The party has been consistently in the field for around one and half year, including during COVID-19 pandemic, which has given it the advantage. The party has also declared two lists of its candidates, while attempting to contest in all the 40 constituencies.
In many of the constituencies, the party is in a direct fight with BJP, with its candidates covering the grounds, speedily. The constituencies like Navelim, Benaulim and Curtorim will see AAP candidates in a direct fight with TMC while in other constituencies like Shiroda, St Cruz, Dabolim, the fight would be between Arvind Kejriwal-led party and the BJP.
The party has managed to get into electoral engineering by offering chief ministerial seat to a leader from Bhandari community, while deputy chief minister would be a Christian.
BHANDARI CARD
The Bhandari community card seems to have been working in favour of the party in many places. The leaders like Amit Palekar,  Ramrao Wagh, Babu Nanoskar and others representing Bhandari community are increasingly helping the party's popularity in their respective areas.
AMIT PALEKAR
Palekar, who is from St Cruz constituency, is emerging as a leader within the party due to his capability to take every along and also his background. The lawyer turned politician has been getting acceptance in the party, which is likely to make him chief ministerial face.
The fast unto death by Palekar to save Old Goa has given a push to his popularity in the state. In his constituency, he has managed to take AAP into pockets of Chimbel, Indiranagar, which were considered as a bastion of Congress party.
Palekar's organizational capability coupled with his experience in the politics is making him the chief ministerial face. The AAP, publicly, does not agree to divulge anything on the front of CM's face but Palekar seems to be a definite choice of the party.