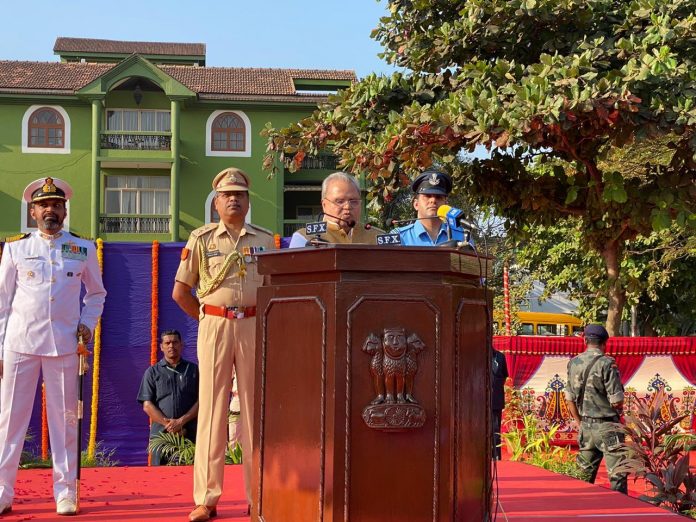 Panaji: The references to Goa's two of the most important issues – Mahadayi and Mining – had no mention in the Republic Day speech by Governor Satya Pal Malik.
The Governor addressed State level function at Campal Parade Ground on Sunday morning during which he touched upon various issues concerning Goa.
Malik's speech, however, had no mention about Mahadayi river diversion issue and also made no commitment on resumption of mining activity.
The Governor, in the past, had attracted controversy when he claimed that Goa was being cheated by centre over Mahadayi issue.
He later had retracted his statement and specifically told reporters that he would not like to comment on the issue.
The people dependent on mining industry were also eager to listen to Governor's statement on resumption of the industry, but could not find its mention.