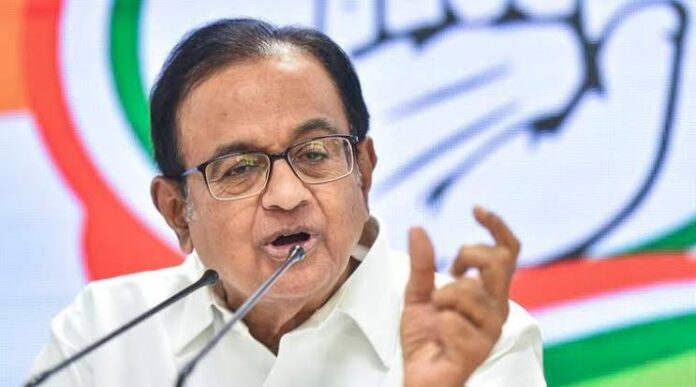 Panaji: Former Union Finance Minister P Chidambaram on Sunday sarcastically commented  "God bless Goa" reacting to the pre-poll announcement of Trinamool Congress Party to provide Rs 5,000 per household per month in Goa, when they are voted to power.
TMC Goa desk in-charge Mahua Moitra had released a pre-poll promise on Saturday titled "Griha Laxmi" which has assured Rs 5,000 per household per month, once they are voted to power in the coastal state.
Responding to the announcement, Chidambaram tweeted on Sunday "Here is a math that deserves the Nobel Prize in Economics. A monthly grant of Rs. 5000 to a woman in 3.5 lakh households in Goa will cost Rs 175 crore a month. That is Rs 2100 crore a year."
"It is a "small" sum for the State of Goa that had an outstanding debt of Rs. 23,473 crore at the end of March 2020. God bless Goa! or should it be God Save Goa?," he said in another tweet.
TMC and Congress are contesting upcoming Goa legislative assembly election scheduled in February 2022.