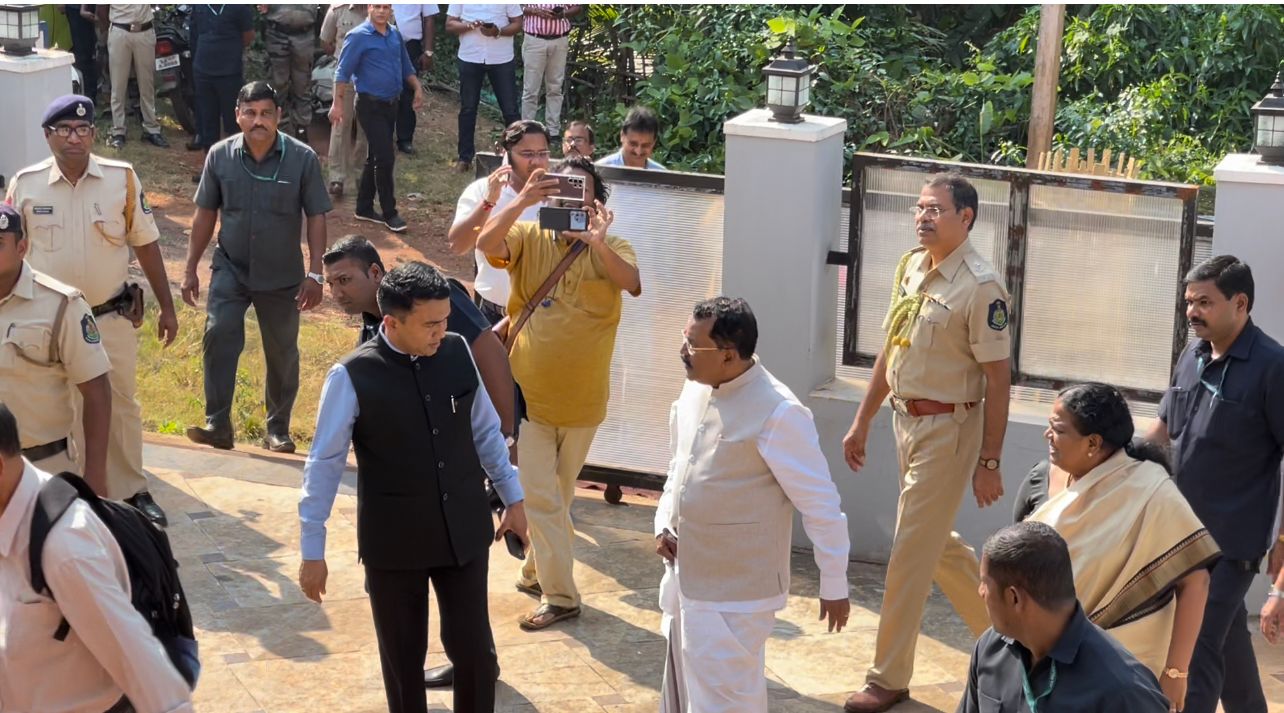 Panaji:  Goa Governor P S Sreedharan Pillai on Friday said that he has cordial relation with the elected government in the state, as against the instances of disputes between Head of the State and the elected government in "certain South Indian state."
Pillai went on to term Chief minister Pramod Sawant as a visionary chief minister who has won the mandate of the people.
Addressing a function in Sankhalim Assembly constituency on Friday, the Governor said that first time in the history of India, a Governor is covering all the villages in the state.
"Of course, Goa is creating history in our country now. The credit of it primarily goes to our chief minister because he is totally smart, dynamic and visionary," Pillai said adding that the chief minister "always cooperating with me."
Further in his speech, the Governor said "In various states, my friends are Governors. In certain states, I am not mentioning the name, normally the elected cabinet is there and under the constitution there is Head of the state (Governor).. The constitution can be interpreted in various ways."
"I am cautious during my 16 months (in Goa that the) access and respect be given to the government," he said.
"But in present circustamces in South Indian State, some disputes between the Governor and the government is going on," he said.
Speaking about the valedictory function of his Sampurna Goa Yatra, scheduled on November 26, the Governor said "my friend Arif Mohammad Khan is coming on November 26 for a valedictory function of my tour. And press people may be eager to talk to him," he said.
Pillai said that as far as he is concerned, his experience during current16 months in Goa and earlier 21 months in Mizoram were marked with cordial relation with the chief ministers and the Raj Bhavan."
The Governor said that the people of Goa have confidence in Pramod Sawant as the chief minister as "he is having people-friendly attitude and moving along with the people."
He is elected chief minister so people's mandate is with him. "Everywhere people have full confidence with the chief minister," he added.