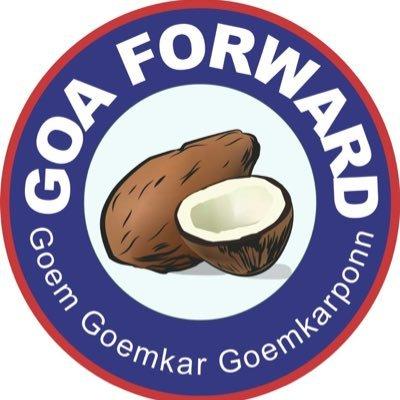 Goa Forward Party Chief Vijai Sardesai has said that the Govt would be exposed by his party in combination with a united opposition in the upcoming assembly session. He said that the Govt that had failed to mitigate the sufferings of Goans during the pandemic had actually put up Goa on a fast track sale and had to roll back many mischievous rackets due to public protests. He outlined the sellout over Mhadei, the consent for making Goa a coal hub by facilitating the three linear projects as examples of betrayal of Goans by this Govt. He said the timely protest by the people had forced the Govt to make a U-turn in the Old Goa merger into Greater Panaji PDA, go ahead to the cultivation of cannabis, the scrapping of IIT at Shel- Melauli and finally the Municipal ordinance.
He however cautioned the people to be eternally vigilant failing which these obnoxious money making rackets would be revived. Vijai Sardesai said that he would move his private member bill to strengthen the institution of the Lokayukta which is the ombudsman against corruption. The government's attempts to dilute the office of the Lokayukta came as no surprise since the former Lokayukta had passed several orders against various misdeeds of the current government such as the Labour Gate scandal and beach dustbin scam in the Tourism department which exposed the rampant corruption in the current government under the leadership of the Chief Minister Pramod Sawant. Vijai said that his Private Member bill intends to ensure that the report of the Lokayukta be binding on the government and that state functionaries will need to act within a stipulated period of 1 month which would help stop the rampant corruption by the BJP government.
The GFP has also proposed a bill to provide 80% employment to locals in the private sector. Vijai stressed that he would coordinate with his colleagues in the Opposition benches to expose the Govt over the National Education Policy, House Building Allowance (HBA) , failure to beautify the historic Lohia Maidan as well as the scams in the International promotional events/road shows as well as rampant land conversions in the state and ongoing destruction of ecology by sale of illegally subdivided agricultural plots in the state.
The Govt's apathy towards sugarcane farmers ,freedom fighters, traditional motorcycle pilots, local taxi owners, Covid warriors with an ineffective and slow vaccination drive as well as failure to provide stimulus packages to the marginalised sector during the pandemic would be jointly exposed by GFP in combination with our other opposition colleagues said Vijai