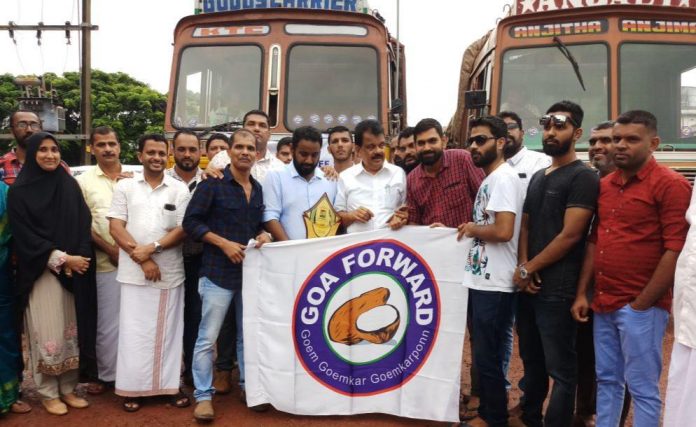 Kasargod (Kerala) The relief material sent by Goa Forward Party has reached to the right people in Kerala.
The trucks of relief material which was accompanied by Goa Youth Forward President Raj Malik reached Kasargod area of Kerala this morning on their way to the relief camp, party's vice president Durgadas Kamat said.
He said that the team of Goa Forward Party was welcomed in Kerala by Kasargod MLA N A Nellikkunnu.
"Kerala is experience hardship due to natural calamity. Lakhs of people in Kerala   have lost their houses and villages and they are staying in relief camp," Nelikkunnu said in a video message released here.
 He said that the people from the world are coming forward to help Kerala residents. He thanked Goa Forward Party and its president Vijai Sardesai for sending the relief material.
The trucks loaded with relief material were flagged off from Goa yesterday by Sardesai.