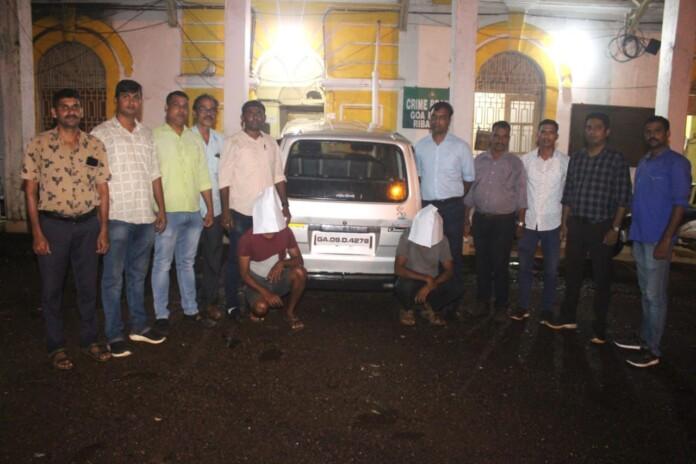 Dharbandora: Crime Branch on Wednesday night arrested two persons for illegally carrying 150 Kilograms of explosives and six bundles containing in it 300 electronic detonator in South Goa.
A senior crime branch official said that two persons were found carrying six boxes of 1,200 gelatin sticks weighing 150 kilograms and six bungles containing 300 electronic detonators.
The accused Bhujang Khatvkar (32) and Talak Baptist (35) were arrested by Crime Branch at Dharbandora.
Both the accused were arrested under section 286 of Indian Penal Code (negligent conduct with respect to explosive substance) and Section 5 of explosives substance act.
The official said that on interrogation the accused revealed that they brought these explosives without valid licenses to use in a stone quarry work.
Crime Branch PS team led by PI Kishor Ramanan, ASI Vijaykumar Salgonkar, ASI Santosh Govenkar, PC-Vishal Naik, PC-Rahul Naik, PC-Kalpesh Toraskar intercepted a Maruti Omni vehicle bearing No.GA-09-D-4278 at Dharbandora-Savordem Junction and caught red handed both the persons.