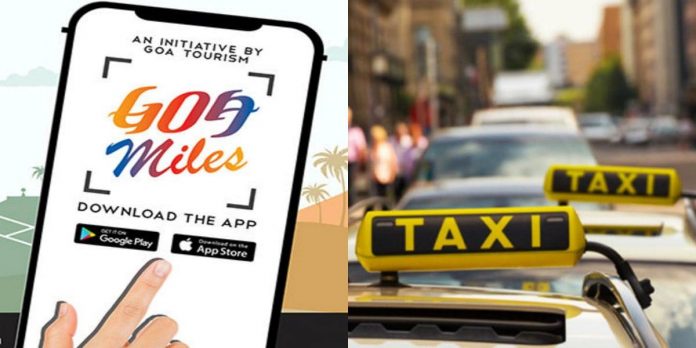 Panaji: Goa Chamber of Commerce and Industry has appreciated the initiative taken by the government and GTDC to integrate and aggregate Goa's entire  tourist taxi system on an online platform.
For the past several years, GCCI as well as several other  tourism stakeholders have been seeking Government's help in providing an affordable and transparent taxi service in Goa.
GCCI Director General R S Kamat in a press note released here has said that the ubiquitous smart phone makes it imperative that Goa as a tourism destination  adopts new technology and web –enabled services  to offer a seamless and comfortable experience to tourists.
'GoaMiles', which is a Government sponsored  online taxi booking app  clearly displays all trip details including tariff, vehicle type, travel route etc. to the customer so as to enable him to book a ride to his destination on his smart device .
The details once logged in also assures travel security. Unlike the Ola and Uber systems based on revenue sharing with the aggregator,  this system has assured that the taxi operator retains  the entire fare with the customer bearing a part of the cost for the app's upkeep. This concept  is unique to Goa and the taxi association will, we  are sure, appreciate this.
While we understand that there may be a few glitches in the app which need to be ironed out, it is a timely intervention by the government  in its endeavor  to get all the taxi owners on board. The Chamber would only like to  recommend  the rationalization   of fares as current taxi fares are a little too steep.  This will ensure that not just tourists but locals also enjoy the benefits of this online service. This will be beneficial to the taxi business as well as a larger number of people will be encouraged to use their services.
GCCI compliments both GTDC and the Government for this much needed intervention in facilitating travel within Goa. We are sure that not just the tourists but locals also will be assured of a 24 x 7 service. It would be great to have the auto-rickshaws on board too.