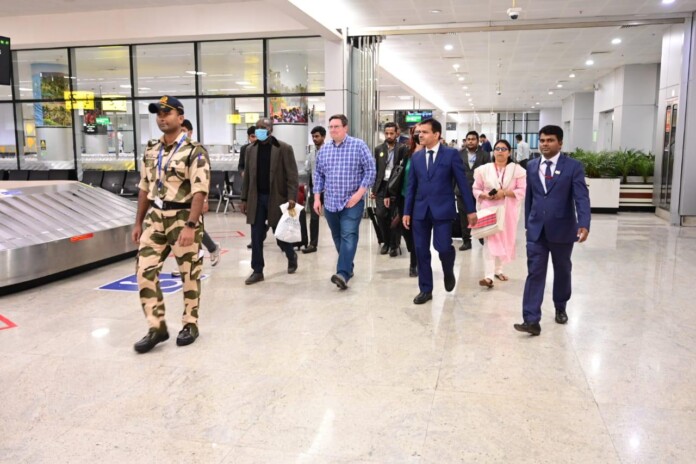 Panaji: The first group of international delegates arrived at Goa Dabolim Airport early on April 15 to attend the 2nd Health Working Group G20 Meeting commencing from April 17.
 A senior government spokesman said that the  group consisted of Francoise Vann, Stephen Murphy, Dylan Pulver,  Stephanie Seydoux, Alain Labrique, Derrick Muneene and Garrett Mehl from Switzerland, as well as Elise Anthony and Steven Posnack from the USA.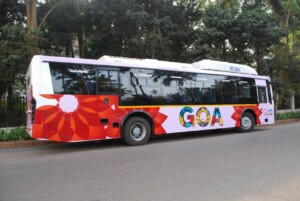 Upon arrival, the delegates were welcomed with a musical performance and escorted to a reserved lounge by CISF personnel and designated officers at Dabolim Airport.
"A colourful and creative Rangoli was created at the arrivals gate, to welcome the delegates to India and showcase the local culture. They were then taken outside the airport on a red carpet and transported to the venue near Panaji," he said.
 The spokesman said that the airports in Goa have made arrangements and taken steps to ensure that the arrival process is efficient. Additionally, services such as a money exchange counter and SIM card counter are also available at the airports.
Other delegates are expected to arrive in Goa over the next few days at either the Dabolim Airport or the Manohar International Airport at Mopa.
The first meeting of the G20 summit in Goa is the Health Working Group, where participants will discuss health policies and initiatives. The G20 summit is an important event, and this meeting of the Health Working Group could impact future global health policies significantly.