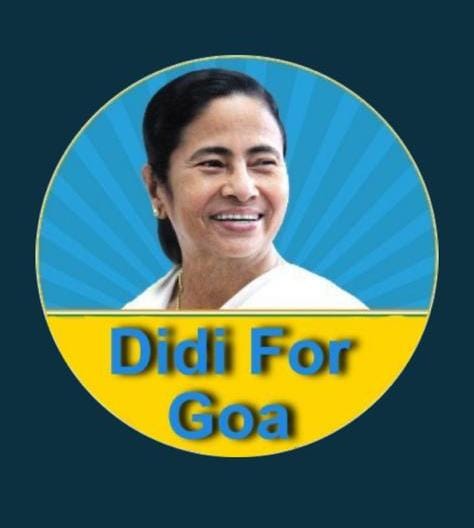 Panaji: All India Trinamool Congress (AITC) has come out with the slogan 'Hya Favti Goy' in their run up to announce its foray in the coastal state ahead of the upcoming Goa Legislative Assembly election, scheduled in February 2022.
A Twitter account which claims to be "The official twitter handle for AITC Goa" has been launched along with Facebook account, which is already followed by 1,117 people as we type the news.
The social media campaign has already been initiated with hashtag GoaDeservesANewDawn by the party, which is reportedly in talks with several Congress leaders to join the party.
Party's star campaigner and West Bengal Chief Minister Mamata Benerjee is expected to visit the state within a fortnight for which the party leaders are holding series of meetings with political leaders.
Congress rattled with TMC?
The Congress party seems to be the first target of TMC in the state where Sonia Gandhi led party is tattered with differences. The names of MLAs like Luizinho Faleiro is being openly discussed as being in the list to join the TMC.
Considering the sudden political development in the state, Congress high command had summoned GPCC Chief Girish Chodankar and Leader of Opposition Digambar Kamat to Delhi on Thursday night.
While Chodankar claimed his visit was a routine affair, sources in the party stated that the high command had asked for the details and also damage control plan from the Congress leaders in the state.