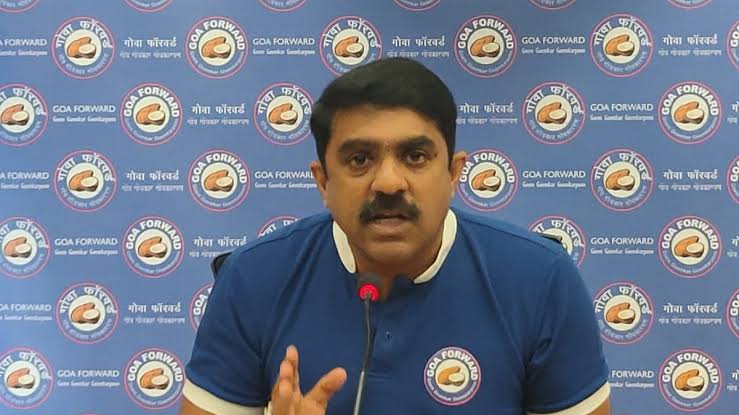 Goa Forward party President Shri Vijai Sardesai called upon the Goa Chief Minister Dr. Pramod Sawant to meet the Prime Minister Shri Narendra Modi and appeal to him to ease the visa restrictions imposed by the Government of India on tourists from the United Kingdom. Sensing the dire consequences awaiting Goa's tourism industry because of the new requirements, Sardesai suggested that the CM arrange to meet the prime minister with a joint delegation of tourism stake holders and political party leaders to impress upon him the anxiety and fear that has set in at the possibility of another bleak tourism season.
As the result of the tit for tat visa restrictions that require UK passport holders to personally appear for the visa, the number of British tourists to India have decreased substantially. According to statistics available in public domain, before the pandemic, around 50,000 British tourists visited Goa annually, spending an average of 1088 (Rs 98,000) pounds per person during their vacation in India. As a result of the new visa restriction, Goa stands to lose around 490 crores in revenue, Sardesai pointed out.
It must be noted that more than 40% of foreign tourists to Goa were from Russia and Ukraine. As a result of the Russia-Ukraine war, Goa cannot expect any tourists from these two countries this year, considerably affecting govt revenue. Vijai Sardesai urged the Government of Goa to see this adversity as an opportunity to increase the number of tourists from UK and other Western European countries. But the Chief Minister and tourism minister of Goa are not doing enough to compensate for the loss of tourism from Russia and Ukraine by attracting tourists from Western European countries, he said.
Highlighting the human cost, Sardesai warned that the people who will suffer the most as a consequence of this visa regime are the small and medium tour operators and other stakeholders and dependents who are looking at an erosion of their livelihood yet again.
Tourism is a competitive activity and the government must do everything it can, like e-visa and visa on arrival, to attract more foreign tourists to Goa. The time for serious intervention is now, Sardesai emphasised.