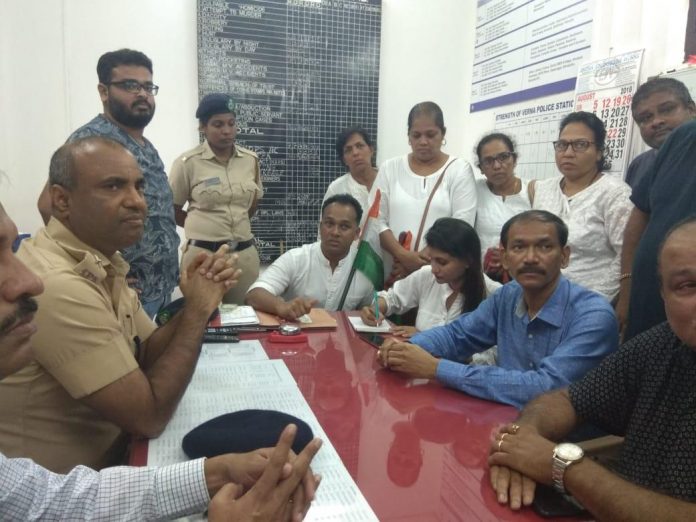 Cortalim (Goa) Several Congress workers including Goa Pradesh Congress Committee President Girish Chodankar and Goa Pradesh Mahila Congress Committee President Pratima Coutinho were detained by police during their protest at Cortalim.
The Congress party had planned a protest at Cortalim against the frequent traffic jams at Zuari Bridge.
The police team led by Superintendent of Police (South) Arvind Gawas detained the Congress workers and they were taken to Verna Police Station. "Goa Police arrested Congress workers who were agitating against the failure of BJP government to ensure smooth traffic movement which was great inconvenience to people travelling to North to South . This is killing democracy. Shame on BJP," Coutinho said in a whatsapp message that was circulated after their detention.