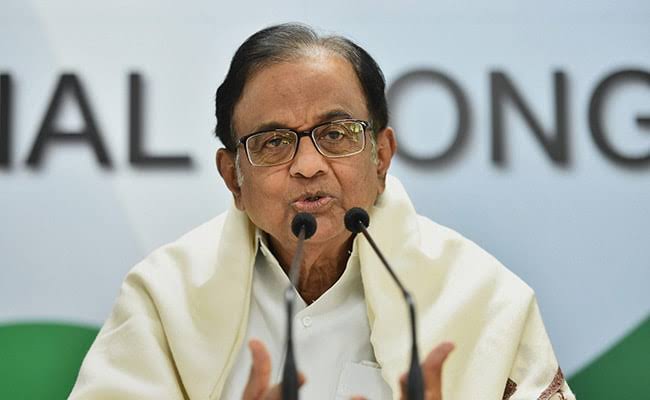 Panaji: Senior Congress leader P Chidambaram on Thursday suggested that TMC's approach should converge with the Congress for the good of the country.
"Mamata is a friend of mine. I know over 20-25 years she has got a particular approach, we have approach, it is good for the country if two approaches converge," Chidambaram said responding to a question during a press conference in Goa on Thursday.
When asked about the statement by Shiv Sena leader Sanjay Raut that Congress should take the lead to bring together all the UPA partners, the former union finance minister said that his was a "responsible statement."
"I have read Sanjay Raut's statement, I think he has made a very responsible statement," he commented.
Chidambaram said what Raut  says is that we need a non bjp opposition of the country and the congress must take a lead and bring together all the UPA partners.
"I think that is a very sensible statement. I fully agree with Sanjay Raut. We are ready to try but two hands must clap," he claimed.
Chidambaram said that the UPA is still there and Raut's statement is that all the erstwhile UPA parties must come together again and Congress must take initiative. "I think it is a correct initiative," he said.