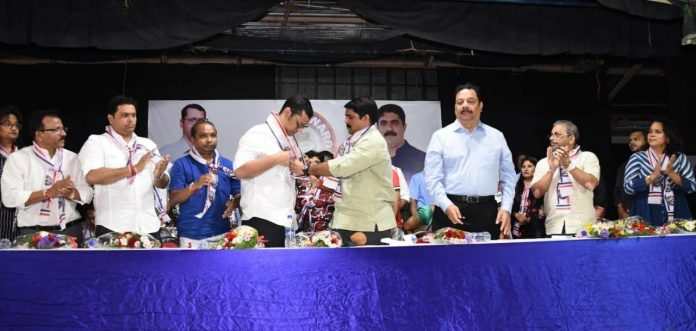 Cuncolim (Goa) Goa Forward Party President Vijai Sardesai today alleged that Congress was working keeping in mind the welfare of people based in Delhi while his party was entirely thinking about the Goans.
Sardesai was addressing gathering after welcoming Yuri Alemao in the partyfold.
The minister said that the Congress which allowed eleven crore square metre of land to be converted illegally was opposing the amendment to Town and Country Planning Act which was aimed at providing justice to Goan landowners.
"The amendment has been moved so that seven crore square metre land of Goan which was converted from settlement to orchard could be considered for revision on case to case basis," he said.
He said that the State government will also take action against those who have illegally converted their land. Those who are involved in illegalities can be jailed for the term up to two years
"Goa Forward Party is for the welfare of Goans.  We are the one who protect the interest of Goa," he said.
Talking further, Sardesai said Congress MLAs took the oath on Lohia Maidan that they will expose all those who were involved in illegal conversion of land.
"I was hoping that these people will raise the issue on the floor of the house. But not a single MLA spoke. Why didn't they speak," he said.