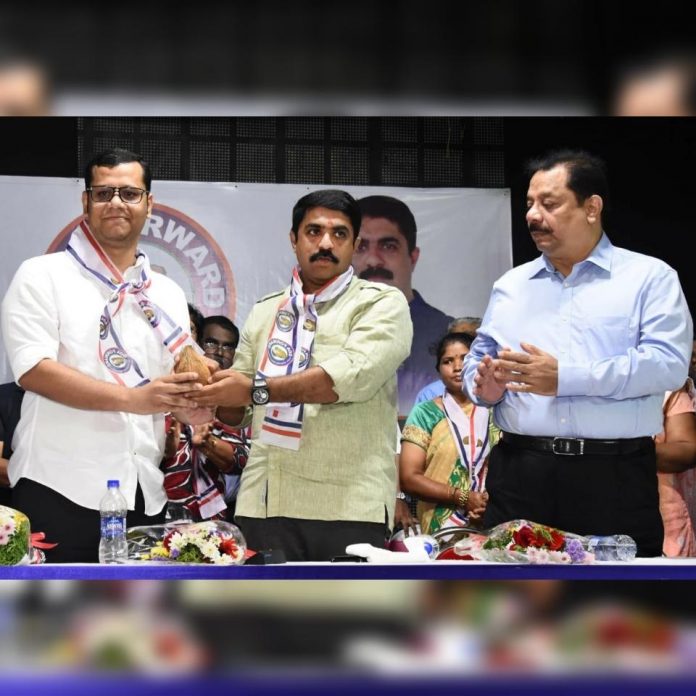 Cuncolim (Goa) Goa Forward Party President Vijai Sardesai has reiterated that his party would be the first one to protect if BJP-led government takes any step against the minority community.
Sardesai was speaking in a function after former NCP leader Yuri Alemao joined GFP.
He accused Congress party of trying to create fear in the minds of the people that Goa Forward party is anti-minority because they have joined hands with BJP to form the government in the State.
"Manohar Parrikar led government is stable and it will complete its tenure without any hindrance. We had supported this government with the condition that Parrikar should be the chief minister. We will keep our word of support given to the BJP," Sardesai said.
The minister said that his party has not struck any secret deal with the BJP and in fact the letter of support given to Governor clearly mentions that we are supporting Parrikar as the CM.
"But this does not mean we will agree to everything that BJP wants," Sardesai said pointing out that his party had opposed the concept of simultenous elections in State and Lok Sabha, though it was supported by BJP.
The minister said that the Congress was portraying a picture that Goa Forward Party is against the Christians in the State. "That is absolutely false. I have even told the Archbishop (of Goa) that if this government takes any decision against Christians, they we will be the first one to protest," he said.
"Congress need not create unnecessary fear in the minds of the people," he said.
Parrikar led government has 14 legislators from BJP, three each from MGP, GFP and Independents. BJP which went for State legislative assembly polls in the year 2017 could not garner majority seats.