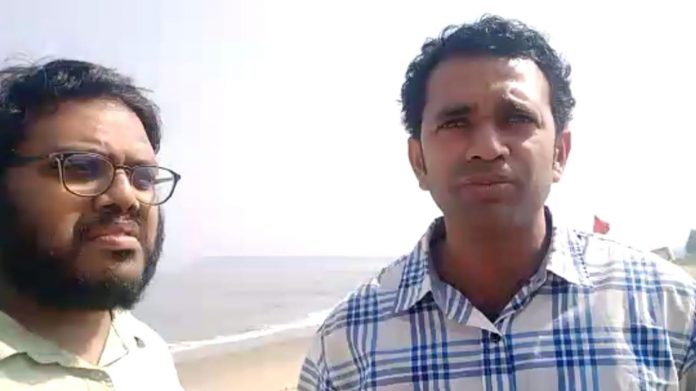 Arambol: You have been slaying Narakasur every year, but what about killing 'Udakasur'?
The students of Dhempe College of Arts and Science, Miramar under the banner of "Uzwaad" in association with Greewaves Environmental Solutions are busy designing 'Udakasur' (a water demon) as a part their initiative to make awareness against the plastic pollution.
Udakasur will make his maiden entry during upcoming Arambol  Art of Carnival scheduled to be held during last week of February.
"We are making this Art Work which is basically a monster called as Udakasur, which tells that the waste that we put in the sea comes back as in the form of monster," said Dr P.V. Unnikrishnan, Regional Director, Greenwaves Environmental Solutions.
He said Udakasur would be made up of waste material like Pet Bottles, Cans and other waste material, which is thrown around polluting the environment.
The recently-concluded Goa Marathon was one of the source for waste for this project. Within hours of the event on February 3, Greenwaves Environmental Solutions with support of Uzwaad team, cleaned the entire area, the plastic that was collected there would be used to produce 'Udakasur'.
"We are also talking to other businesses in Goa which are producing waste every day to collect it for shaping Udakasur. The waste is generated every day by them," Unnikrishnan said.
Director of Greenwaves Environmental Solutions, Anil Chowdary said when they thought of making something out of waste, the first thought was of dealing with plastic.
"This year the theme is also beat plastic. We are making it out of pet bottles. We are trying to make awareness on plastic management," he said.