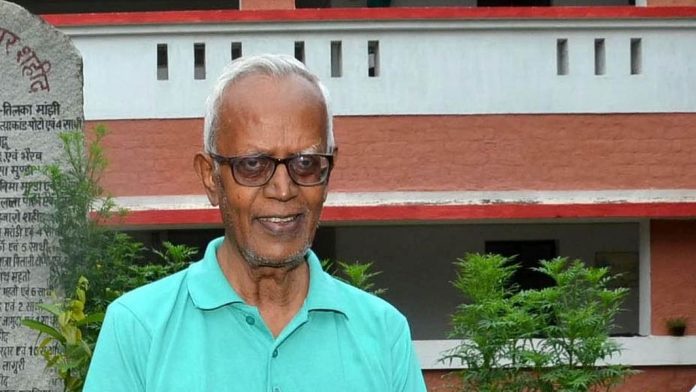 Panaji: Goans observed a National Solidarity Day at Azad Maidan on Monday, condemning the arrest of father Stan Swamy. The 83-year old Jesuit priest Fr Stan Swammy was arrested in Jharkhand in the infamous Bhima-Koregaon case. This case had stirred a cross-section of Goans who organised a protest on Monday at Azad Maidan at Panaji.
Father Simon Fernandes of Goa who addressed the crowd at Azad Maidan opined that Father Swamy has been falsely accused of siding with the Maoists. Fr Swammy, based in Jharkhand was arrested last week.
"Fr Swammy has been in forefront to fight for the rights of Adivasis in Jharkhand. He had even filed a petition before the Jharkhand High Court on behalf of some 3,000 Adivasis who were jailed for protesting against acquisition of their lands ,"  Father Simon said.
Stan Swammy who has several health issues, is the oldest person to be in custody in the Bhima-Koregao case