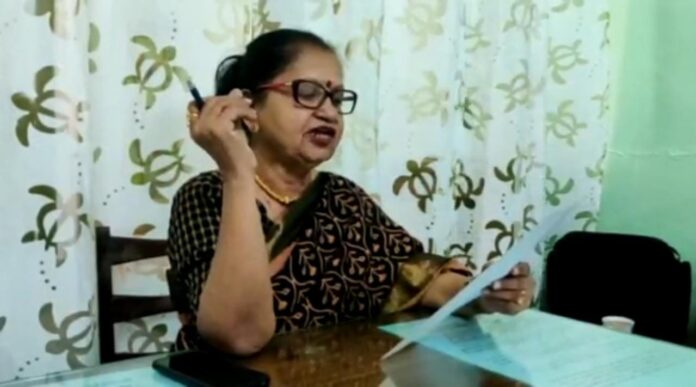 Panaji: Condemning the act of a Ponda man who registered himself twice for marriage with different women, Bailancho Envott Convenor Auda Veigas has called it an illegal and corrupt act and has sought immediate action against the man.
In a press note issued on Wednesday Bailancho Ekvott stated, "Shahinath Khandeparkar had registered his marriage at Dharbandora on April 13, 2011 and the second marriage was registered by the same man on February 8, 2016. Both marriages of this man has been registered at Dharbandora within a gap of 5 years and the civil registrars at the time have not noticed the fraud as there has been no cancellation of the previous marriage. this is a fraud not only to the women but also to the state."
Question the loopholes in the online registration of marriage Bailancho Ekvott stated, "Online registration of marriage, though some claim that it will be e very convenient, what about the credibility and authenticity of the intention to marry. How will those be ascertained specially those who live abroad?"
"The surfacing of illegal intentions to marry would be a tough job for the registrars due to the corrupt practices of potential bridegroom. This could be a second marriage without ending the first one," it stated.