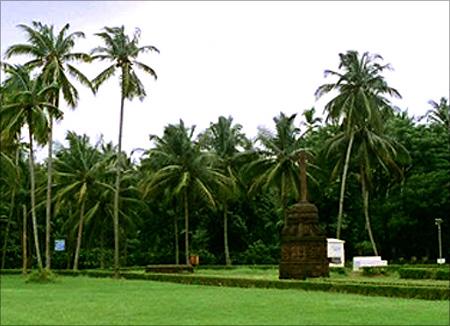 Panaji: The NGO Revolutionary Goans has appealed all the non government organizations, religious institutions, schools, colleges and social workers to come together in making Goa clean and green.
The NGO has launched Green Goa Initiative, wherein it intends to undertake various projects like tree plantation, awareness on water harvesting and solar power throughout the State.
"We appeal all political parties, NGOs, schools, colleges, and religious institutions to join hands and keeping our beautiful State clean and green. Let us not always depend on government or blame government. Let us do things that are in our hand," NGO member Manoj Parab said.
Parab said that as a citizen of this State, we also have certain responsibility to ensure that our State is clean and Green and for that we need to work and not just the government. However, he has requested Pramod Sawant led government for the support.
He said that Revolutionary Goans is ready to work with government departments like PWD, WRD, Power to promote and create awareness about their schemes, which are aimed towards making Green Goa.