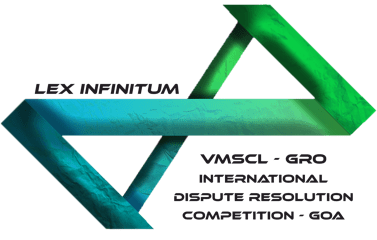 Miramar: The legal services and legal profession is undergoing a dramatic change and ADR or Alternate Dispute Resolution methods are widely adopted in the business world. Mediation which is a part of ADR is becoming important day by day. Dr. MRK Prasad who is the principal of the college said if there is a dispute between two parties they should resort to mediation which is faster unlike court proceedings which are very time consuming.
"Relationships matter in a dispute and they may turn sour in court proceedings but in mediation the parties to the dispute can come to a common conclusion."
About Lex Infinitum
Lex Infinitum an international dispute resolution competition  will be held from 8th to 11th  of January 2020 during this period students from national as well as international colleges and universities will be participating in the competitions. A total of 24 teams are selected based on their application and profile, out of these 3 international teams are participating.
The objectives of the event are to familiarize the concept of ADR and to secure to students the opportunity via scholarships.
In addition to the competition, Lex Infinitim in a view to promote Negotiation and Mediation has organized various workshops for the delegates over a period of 3 days. Justice Mahesh Sonak will be the chief guest for the inaugural ceremony which will be held today at International Centre Goa at 7:30 onwards and will be open for general public.