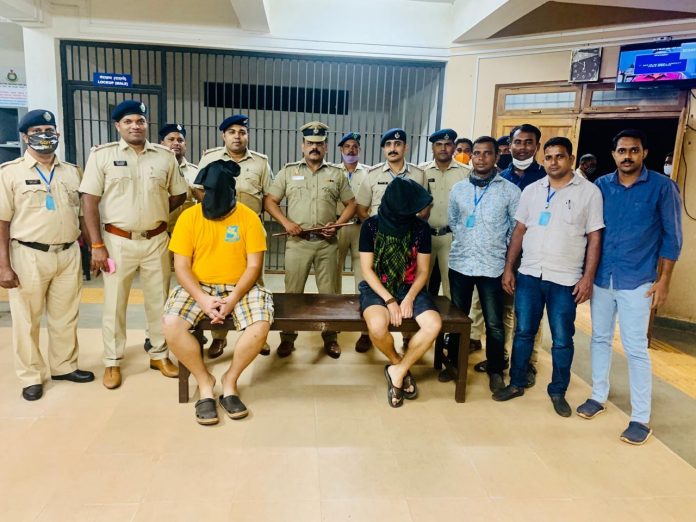 Pernem: Goa Police on Monday arrested two Russian nationals and arrested a local for nurturing the Cannabis nursery at their residence.
Pernem Police Inspector Jivba Dalvi said that the raid was conducted on Monday during which it was found that two Russians who were living in a rented apartment at Morjim beach village had grown cannabis nursery.
Dalvi said that both the Russians were selling the drugs to various buyers in and around the area.
Accused Aleksei Perevalov, 31  and Aleksei Rebriev, 41 were arrested under Narcotics Drugs and Psychotropic substances Act.
Dalvi said that during the raid it was found that the Russian Nationals had fully started cannabis plantation in their flat and the suitable environment was created using tubelights, exhaust fans and other Equipments in order to facilitate proper growth of the cannabis plants and it was noticed that it was a commercial plantation.
 Police seized five fully cultivated cannabis plants along with dry ganja weighing 2.5 kg, all worth Rs 3.5 lakhs.
Owner of the house Sudhir Gawade R/o Mandrem was also arrested for allowing his premises for cultivation and thereby being a part of the conspiracy of cultivation of cannabis.
The Russian nationals were staying in the premises since May 2020. The raiding team consisted of PI Jivba Dalvi, PSI Praful Giri, PSI Harish Vaingankar, PSI Sanjit Kandolkar and constables Ravi Maloji, Anishkumar Poke, Vinod Pednekar, Sabaji Rawool, Devidas Malkar and Deepa Virnodkar.
This is the second major action against drug activities in a span of 05 days after PI Dalvi has taken charge of Pernem Police Station.
Further investigation is in progress under the overall supervision of SDPO Mapusa Gajanan Prabhudesai and SP North Shri. Utkrisht Prasoon, IPS.