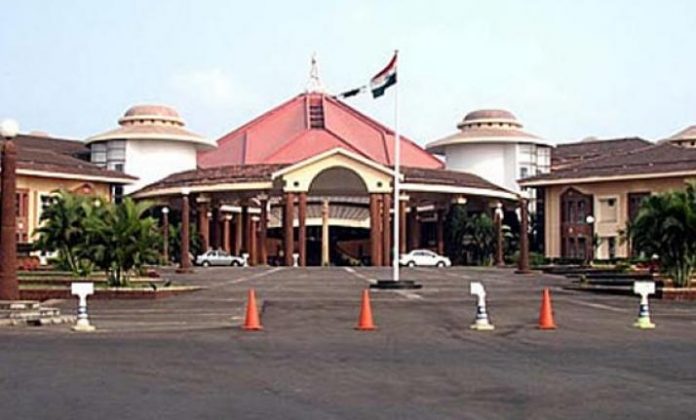 Panaji: While BJP is all set to induct MGP in its cabinet during the swearing in scheduled 
on March 28
, there is one BJP MLA who will have to sacrifice for the sake of MGP and its leader Sudin Dhavalikar.
An analytical look at the current combination of the BJP MLAs lead us to conclude that one of the eligible MLA will have to stay out of 'powerful position' in a way to make way for the induction of Dhavalikar in the cabinet. Who is that MLA? We will come to know only 
on March 28
 when entire cabinet would be sworn in.
LOOK AT THIS POLITICAL ARITHMETIC
BJP has won 20 seats. A closer look at the numbers reveal that out of 20 MLAs, seven have been ministers in BJP-led governments during the last tenure. That includes Pramod Sawant himself, Rohan Khaunte, Jeniffer Monserratte, Vishwajit Rane, Govind Gaude, Mauvin Godinho and Nilesh Cabral. These MLAs will have to be accommodated in  next cabinet
FORMER MINISTERS IN BJP CAMP
There are five experienced former MLAs including a former chief minister who was not part of the cabinet during last tenure. But they have got elected on BJP ticket, making them eligible to be in the next cabinet. These MLAs include Nilkant Halarnkar, Babush Monserratte, Ravi Naik, Subhash Faldesai and Ramesh Tawadkar.
TOTAL POSITIONS ARE 14, ELIGIBLE FACES ARE 15 INCLUDING DHAVALIKAR
Let us calculate today eligible positions. There are 12 ministerial berths, one post of Speaker and another of Deputy Speaker. This makes to the total of 14. If we consider the total strength of BJP it is 25 which includes three Independents and two from MGP. BJP will induct two Independents and Dhavalikar in the cabinet. So, if we calculate 12 BJP eligible MLAs, two independents and Dhavalikar, total comes to 15. This means, ONE BJP WILL HAVE TO SACRIFICE. Who is that MLA? Wait and Watch.