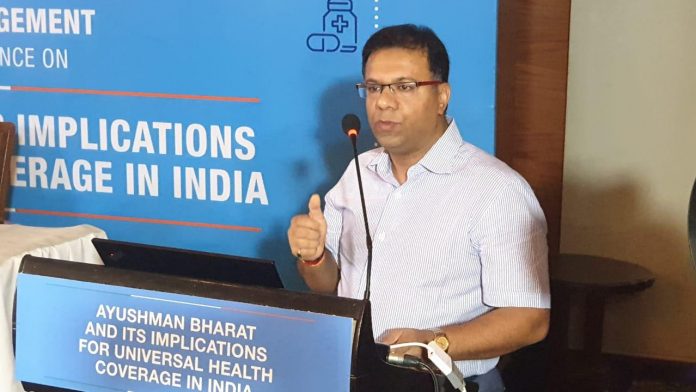 Panaji: Health Minister Vishwajit Rane today announced that Central government's Pradhan Mantri Jan Arogya Yojana (PMJAY) will be integrated with the State's Deen Dayal Swasthya Seva Yojana (DDSSY).
 He said that total 36,539 beneficiaries are identified under the scheme, to prove insurance cover of up to Rs. 5 lakhs per family per year, for secondary and tertiary care hospitalization.
 "While Goa is successfully implementing the DDSSY programme, Ayushman Bharat is a revolutionary progaramme in many ways. In addition to the many benefits the programme will also lead to the creation of excellent health infrastructure," he stated.
Minister was speaking while addressing Healthcare Conference on Ayushman Bharat and its implications on Universal Health Coverage in India, organized by Goa Institute of Management (GIM).
He said that Goa will be adding to its healthcare infrastructure under the PMJAY scheme.  "We are in the process of creating a super specialty hospital at a cost of 480 crores and a cancer specialty centre all under the PMJAY programme. We look towards GIM to offer us researched suggestions, solutions and guidance," he said.