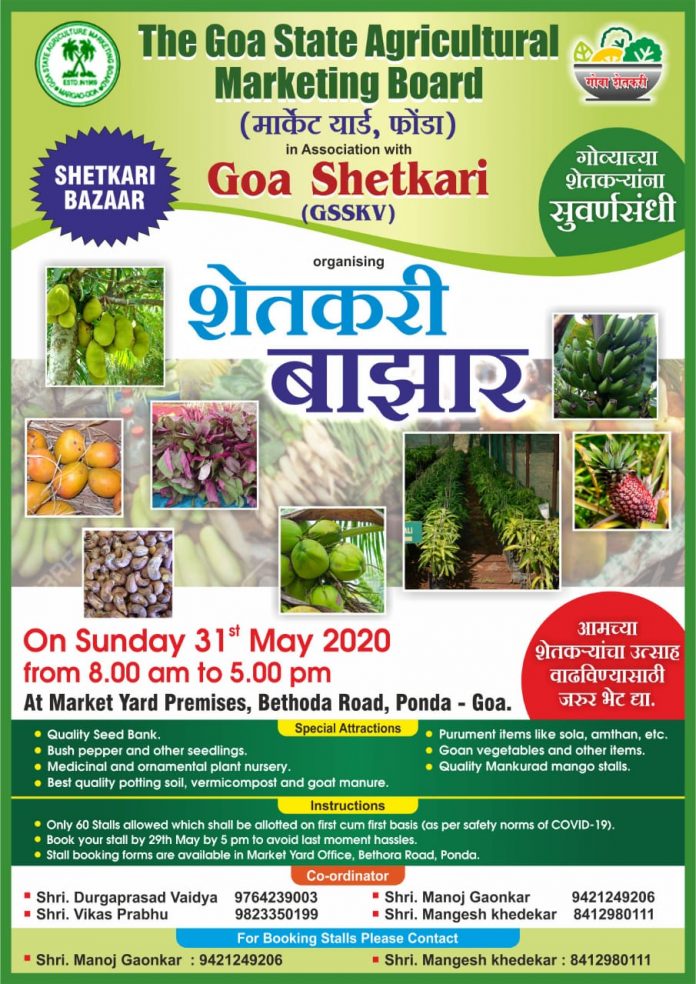 Ponda: With the lockdown reducing the exposure of market to the farmers,  The Goa State Agriculture Marketing Board in association with Goa Shetkari has organised "Shetkari Bazar" at Market Yard, Bethora on May 31.
Shetkari  Bazar will be held on Sunday, May 31, 2020 from 8 a.m. to 5 p.m.
As per the organizers, special attraction for the event will include quality seed bank, bush pepper and other seedlings, medicinal and ornamental plant nursery, best quality potting soil, vermicompost and goat manure.
Only 60 stalls are allowed which shall be allotted on first cum first serve basis, the last day to book the stall is May 29.