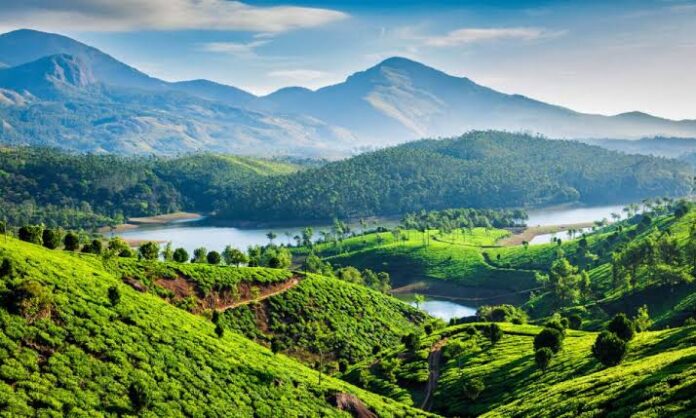 Madkai: Almost 35 years after the historic foot march that brought world attention towards the threatened Western Ghat ranges in India, Save the Western Ghats Movement (SWGM) will replicate the action in the year 2022.
The core committee of SWGM met in Goa for two days on Friday and Saturday that resolved to organize 'foot march' in the year 2022, espousing the cause of Saving the Western Ghats.
Kumar Kalanand Mani, coordinator of SWGM, who is also Secretary for NGO Peaceful Society, said that the precise date of the upcoming foot march would be announced on November 01, 2021. "November 01 has been celebrated as Western Ghats day annually," Mani recalled.
"The Core Committee of the SWGM met for two days at Peaceful Society, Madkai (Goa) and adopted various resolutions. One of which was to hold the foot march," he said.
The meeting was participated by representatives from Tamil Nadu, Kerala, Puducherry, Maharashtra and Goa and discussed various issues related to the movement.
Back in November 1987, hundred day-long foot  march was organised by environmentalists and like-minded citizens, creating awareness about the  Western Ghat mountain ranges and also dangers it has been facing due to human interventions and global ecological changes.
"That foot march brought to the forefront, the cause of protecting the Western Ghats. Two important committees were formed subsequently by the government including Western Ghat Ecological Experts Panel," he said.
Mani said that during the protest march scheduled next year, the review would be taken of the situation around the Western Ghats.
The SWGM also decided to conduct review of the legislations on conservation and protection of Natural Resources especially concerning the Western Ghats. "At the end of the review, we will send recommendations to the government," he said.
The core committee members also decided to strengthen the movement to save Western Ghats based on the recommendations of Prof Madhav Gadgil report.