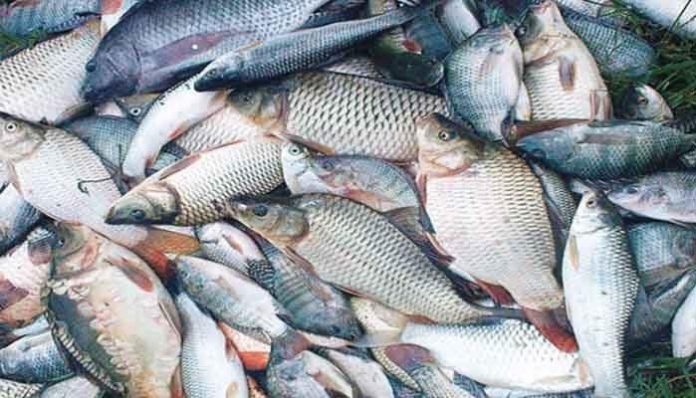 Panaji: Several vehicles were disallowed from entering in Goa as the authorities began extensive check on import of the fish in the coastal state to ensure that they are not laced with carcinogenic formalin chemical.
State health minister Vishwajit Rane said that from this year onwards, QCI (Quality Council of India) has been given a task of checking vehicles carrying fish on the borders.
He said that the state authorities including Food and Drugs Administration department will be assisting QCI officials in their duty.
Sources stated that the actual checking of vehicles have begun from Saturday night (last night) when the vehicles were thoroughly checked at Patradevi (North) and Pollem (South Goa) borders.
QCI has set up camp offices at both these points to conduct round the clock checking of the vehicles.
Goa's Food Safety Commissioner Jyoti Sardesai was personally present for the checking on Saturday night while teams of FDA will assist QCI to coordinate with agencies like Police and Transport department to conduct the checking.
Goa had witnessed ban on the fish following fear of formalin laced fish being sold in the market.
As per the statistics available from the department, total eight vehicles were checked at Pollem border of which two were sent back for having improper documentation.
A senior official from Health services stated that total five vehicles were checked at Patradevi of which three were sent back.
"There was no formalin found in the fish that was tested. The vehicles were sent back as they had no proper documentation," a senior official said.
He said that the State government has made it mandatory to ensure that only insulated trucks are allowed to import fish.