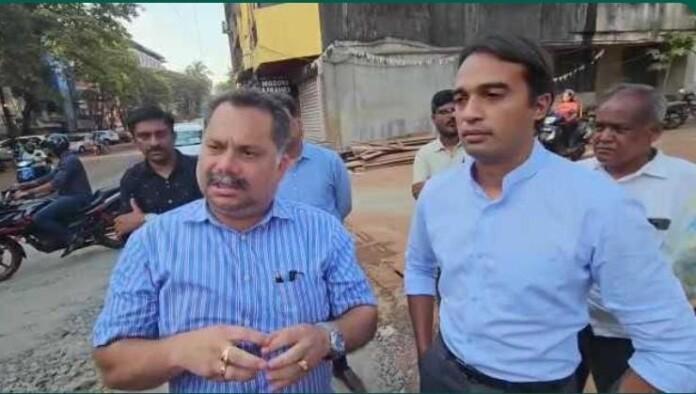 Panaji: Public Works Department minister Nilesh Cabral said that it is not possible to clean the Portuguese-era drains of Panaji city. He clarified that it is not possible to clean this year, but would work with Corporation of City of Panaji to clean them next year.
Cabral along with CCP Mayor Rohit Monserratte inspected Panaji city.
Talking to reporters, Cabral said that his department cannot clean the drains this year as they are much deeper. He said that the buildings and roads have come over them.
When asked whether it will flood in Panaji this year, he said "I can't say."