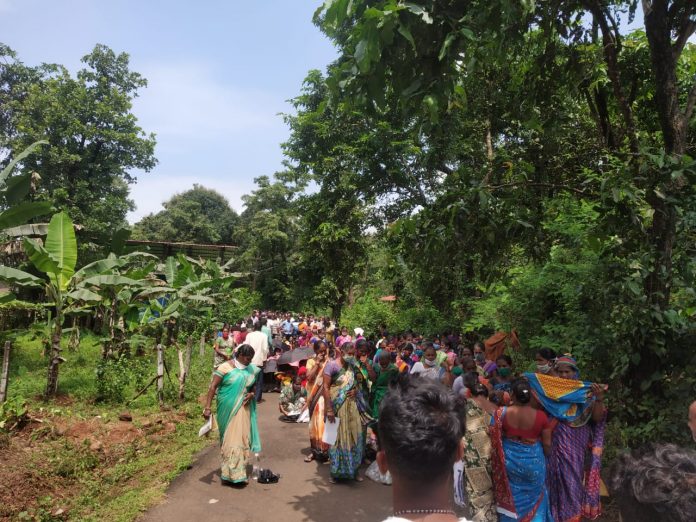 Valpoi: The villagers of Melaulim continued their protest against IIT project on Monday by blocking the roads.
Around 200 women participated in the protest.
 The villagers are saying that the Government is trying to press over voice, while sending the police notices to us. The Government also targeting our village youth who are fearlessly fighting to save our village from the destruction.
 The villagers demanded that CM Pramod Sawant and Health Minister Vishwajit Rane should visit them and see the ground reality.