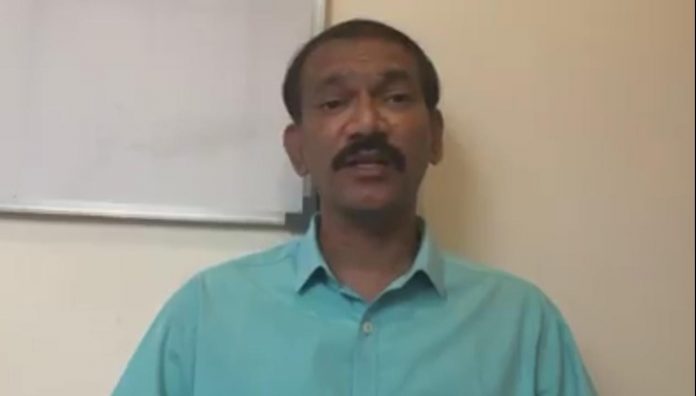 Margao: The One year celebrations of Modi Governments 2nd tenure by BJP on the backdrop of martyrdom of our brave soldiers on China border are highly condemnable. BJP must cancel the Virtual Rally and spend the money for welfare of people in need. The people of Goa including students are suffering due to complete collapse of "Digital India" in Goa due to poor network connectivity. It is surprising that BJP State President Sadanand Tanavade has claimed that the Virtual Rally address by Union Minister Nitin Gadkari will reach out to lakhs of Goans all across the State. I demand Chief Minister Pramod Sawant should explain how BJP can manage to get network connections for hosting these Virtual Rallies stated GPCC President Girish Chodankar.
He was speaking to the media after paying floral tributes at Lohia Maidan to mark 75th Goa Revolution Day by Goa Pradesh Congress Committee. Leader of Opposition Digambar Kamat, South Goa District President Joseph Dias, Spokesperson Vithu Morajkar, Deepak Kharangate, Councillor Avinash Shirodkar, Parag Raikar and others were present on the occasion.
Is it that the Crony Capitalist Friends of Narendra Modi are secretly providing the network connections to the BJP questioned Girish Chodankar. He said, If so the BJP should help the people more particularly the students who are desperately looking for uninterrupted network connection for educational purpose by providing them consistent connectivity.
The BJP should show sensitivity towards the marginal sector who suffered losses and all those employees who have either lost jobs or are facing salary cut after the unplanned Nationwide lockdown announce by Prime Minister Narendra Modi. The BJP should help the needy rather than spending lakhs of rupees on organizing Virtual Rallies. Today, Motorcycle pilots, Drivers, Farmers, Gaddawalas, Mechanics, taxi operators etc. are looking for financial help. If BJP has money to spend for Political mileage, the Party should instead use the funds for the welfare of the people.
The Chief Minister has no moral right to blame the people for failure of his Party which is ruling the State for last 8 years. It is the faulty policies of the BJP government which has resulted in current situations. The people have every right to oppose whatever is harmful to them. I condemn the statement of Dr. Pramod Sawant wherein he has blamed Goans for opposing mobile towers.
I also demand that government should withdraw his decision on House Building Allowance. If the Chief Minister is serious about Austerity measures, he should reduce his Cabinet to 3 Ministers and set an example to others.