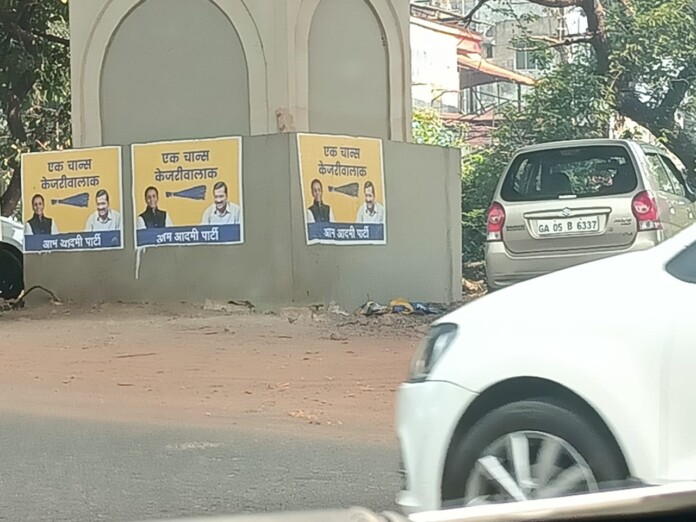 Panaji: Goa Police on Thursday issued summons to AAP National Convener and Delhi Chief Minister Arvind Kejriwal to appear before them on April 27 in connection with the defacement of properties in the state.
Pernem police inspector Dilipkumar Halarnkar has issued notice to Kejriwal under section 41 (A) of CrPC.
The notice, copy of which is with PTI, mentions that during an investigation of a case about Defacement of property, it is revealed that there are reasonable grounds to question you to ascertain facts and circumstances from you in relation to the present investigation.
The Inspector has asked Kejriwal to appear before him on April 27 at 11 a.m. at Pernem Police station.
A senior police official said that the Pernem police station is investigating a case against AAP accusing them of indulging in defacement of property during 2022 Goa Assembly election.
AAP had won on two seats in Goa polls.
The notice to Kejriwal comes, hours after AAP Goa Chief Amit Palekar was summoned by Pernem police station on Thursday under Defacement of Property Act.
Halarnkar said that Palekar was asked to appear before the police at 11.30 am but failed to do so.
When contacted, Palekar said that he had not received summons on Thursday. "I am travelling abroad for five days from today (Thursday) onwards. I will look into the matter once I am back," he added.