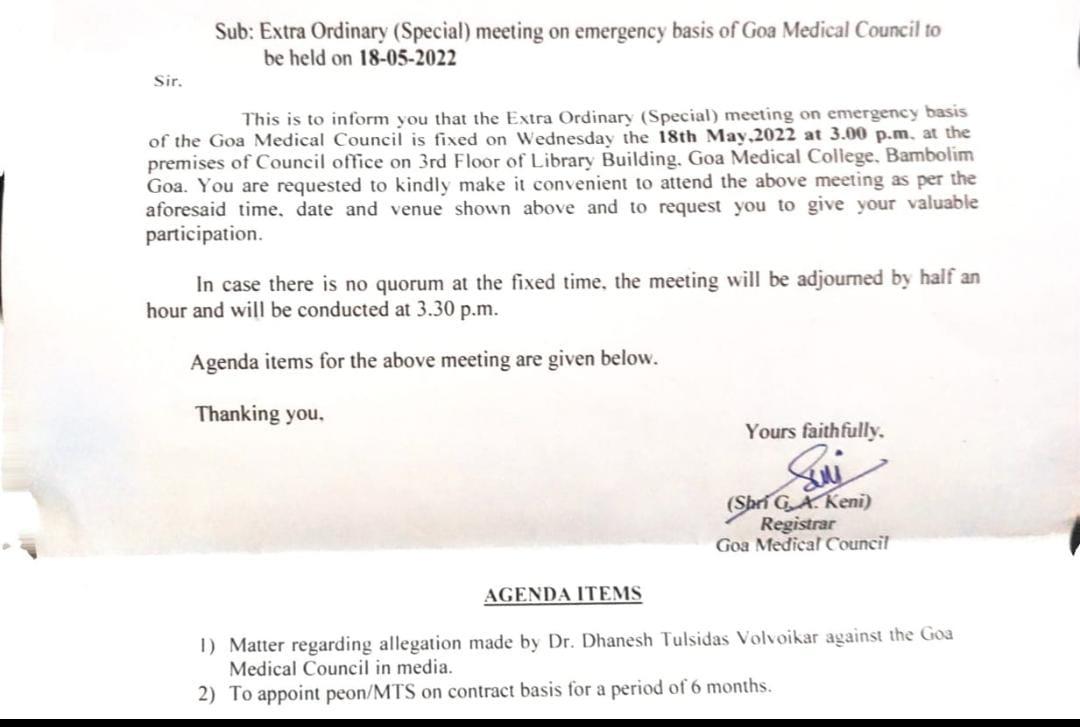 Panaji: The outgoing committee of Goa Medical Council is getting deeper in the controversy after it held the Extra Ordinary (Special) Meeting on May 18, grossly violating the code of conduct. The council is currently undergoing a month long process of its elections for the new body.
The council is facing criticism after one of its member Dr Dhanesh Volvoikar made serious allegations against the current body.
While the council, which is currently undergoing a process of election, held its Extra Ordinary (Special) Meeting on May 18.
What is surprising is that G A Keni, who is Returning Officer of the ongoing election process, had called for the meeting on behalf of the outgoing council. The Agenda of the meeting was "matter regarding allegation made by Dr Dhanesh Tulsidas Volvoikar against the Goa Medical Council in media."
Second Agenda was to appoint peon/MTS on contract basis for a period of six months.
A senior council member said that the meeting is 'illegal' as the body does not exist when election process is on. Holding the meeting at this juncture also violates the code of conduct as it amounts to hindering the smooth process of the polls.