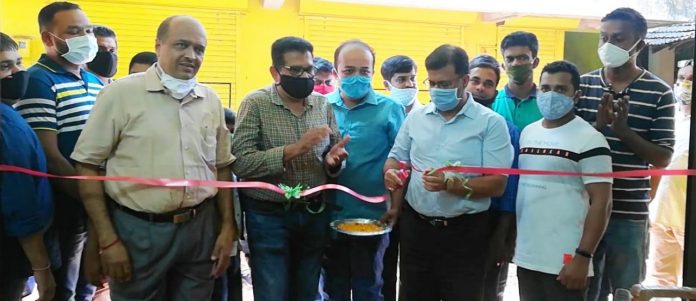 Valpoi: Under the Digital India initiative, Health Minister and Valpoi MLA Mr. Vishwajit Rane Inaugurated Common Service Centre at Valpoi.
The CSC, formulated by the Union government's Department of Electronics and Information Technology, were set up across the country as part of the National e-Governance Plan under through public-private partnership. The CSCs offer delivery of multiple services under one roof, covering the areas of governance and private services.
Services which will be provided under this facility will be Adhar Card, PEN card, election card enrollment, bill payments, Financial and Insurance service, Travel tickets and other online services.
Health Minister Vishwajit Rane said that this service will beneficial to the people of sattari as it will act as one stop shop. People will avail this benefits as this services are given by the government at the lowest possible cost. Sattari People don't have to visit different offices now and can get there work done here.
Other dignitaries present were Valpoi Municipal Chairperson Akthtar Shah, Councillor Ramdas Shirodkar, proprietor Prasad Khadilkar, Nagargao Sarpanch Prashant Marathe, Nagargao Panch Parag Khadilkar, Gauresh Sawant, Makarand Velingkar and Krishna Narvekar.