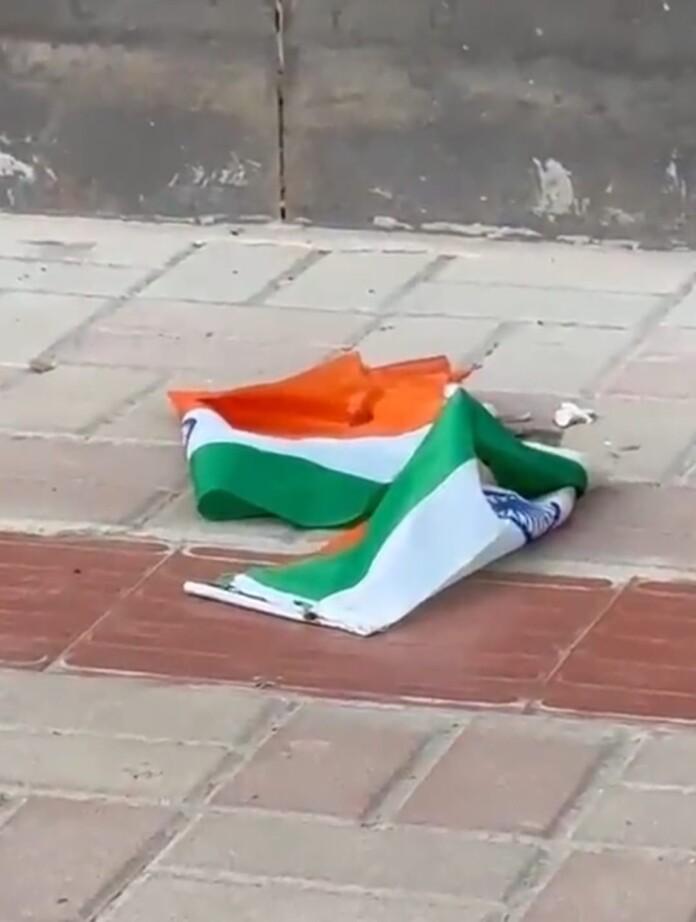 Panaji: Goa Police on Wednesday filed a First Information Report against unknown person for insulting the National Flag.
Panaji Police registered an offence under section 2 of The Prevention of Insult to National Honour Act, 1971 after the morning walkers found National Flag dumped at the roadside.
Goa News Hub and RDX channel had carried the video of the flag, which was apparently used to wrap a dead rat.
The twitter handle of Superintendent of Police (North Goa) Nidhin Valsan tweeted a copy of FIR filed by Panaji police against the unknown accused.
The SP said that the case is registered and investigation is already taken up.